Everleaf Gaming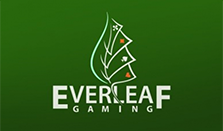 2004
2013
Out of Business
Misappropriation of player funds
Everleaf was a small network of poker rooms that existed from 2004 to 2013. The network consisted of Poker4ever, Minted Poker and others. Many of the players who drove their traffic played as props or for rakeback rewards. They continued to accept U.S. players through their entire existence until operational pressures forced them to close, where they failed to play players.
Screenshots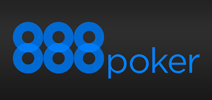 Large player traffic
Above average quality of games
Social, recreational player focused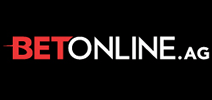 Third largest U.S. facing poker room with growing traffic.
Excellent and consistent payment processing.
Relatively juicy games.
Everleaf Gaming History
Everleaf Gaming started out as Poker4Ever in 2004.  The site received little action in its early days.  Most of the players were props paid by the site to help start games.  Poker4Ever decided to get into the poker network business.  It offered turnkey sites for a few thousand dollars.  The problem with this business plan is that it did not attract quality brands and marketers.  None of the skins had other businesses that could draw players to the network.
Everleaf Gaming stayed in the U.S. after the UIGEA passed.  This helped it gain some players.  The network later attracted some Italian sites as that country moved towards regulated online poker with high rake.  This helped grow the network and made it viable.  That all changed in February 2012 when Everleaf Gaming announced that it received a cease-and-desist letter from the U.S. Government.  Instead of paying players, it came up with a plan that made it impossible for U.S. customers to claim balances.  It became apparent that this was intentional as Everleaf Gaming was out of money.  It failed about one year after losing its U.S. player pool.  Network executives were later arrested for their involvement with the site.
Everleaf Gaming Operations
Everleaf Gaming was one of several online poker companies that decided to stay in the US market after the UIGEA passed. The network's flagship was Poker4ever. There were few other known brands on the network as it consisted mostly of white label websites, which were essentially turnkey licensees that resembled glorified affiliates.
There was one major difference between Everleaf Gaming and the other companies that decided to stay in the US market. A majority of Everleaf Gaming players were located outside of the US. That is not saying much though because the network only peaked at a few hundred players each day.
The site failed to grow from their decision to stay in the US market until Black Friday took down PokerStars, Full Tilt Poker and Absolute Poker. The network slowly doubled over the following months.
Everleaf Gaming had a high acceptance rate for credit cards and also accepted Western Union for deposits. The only withdrawal option for US players after eWalletXpress failed was Western Union. The fees were reasonable but the maximum cashout was just $850. Some high volume players were allowed to withdraw to other player's Neteller and Moneybookers accounts. These players would then make trades outside of the network's banking system to receive their money. This often required paying other players a fee of 10-20% on each transaction.
Everleaf Gaming alleges that they received a threat from the US Department of Justice in October 2011 to stop doing business with US players. The network did not disclose this information until February 2012.
The site continued to operate in the US but cashouts slowed drastically in December 2011. Few cashouts were processed to US players in January 2012 and the network stopped allowing US players to cashout to their friend's international ewallets.
Everleaf Gaming Bans US Players
The network quietly added a new term to the site's terms and conditions on February 9, 2012 that excluded US players from using their site for real money online poker. The network then banned all US players the following day. Unlike other online poker networks that banned US players, Everleaf Gaming's traffic did not drop substantially.
Support had little to say about the banning of US players. They were left in the dark for weeks. Players could not access the site's cashier or even log into the software. All pending Western Union cashouts were reversed. US players had no way to cashout and the network had little to say about it.
US Players Allowed to Cashout with a Catch
US players were eventually contacted with how they may receive their Everleaf funds. Unfortunately, these options were not available in the US. Players were required to open a bank account outside the US so that they could receive a bank wire or they would have to find a way to create a Neteller or Moneybookers account in their name. This would also require an offshore bank account.
Only a handful of players had enough money in the network to go to another country and create a bank account.  Some of these players successfully received their funds, but there were many that did not.
While the network was essentially stiffing US players, they also stopped paying players outside of the US in a timely manner. Rest-of-world players started reporting cashout speeds of several months.
Malta Lotteries and Gaming Authority Ignores Issue
The Malta Lotteries and Gaming Authority (LGA) ignored most players' complaints about the nonpayment of their balances. The gaming commission basically told players it was between them and Everleaf Gaming. The LGA even told the media that all players in the US were paid in full, a claim that was quickly dismissed by the online poker industry.
The network continues to operate but it takes them 3-6 months to pay their players outside of the US. It seems apparent that US players will never receive their money.
Minted Poker, which had long defended the network, finally came out and admitted that the network was broke in its Two Plus Two thread. The skin had not been paid their commission in months and decided to leave the network. Minted Poker warned players to play on Everleaf Gaming at their own risk.
Minted Poker moved on to Plutos Poker, a network that used nearly identical software to Everleaf Gaming.  Some Everleaf Gaming executives were a part of that launch.  Minted Poker offered players 75% rakeback if they had money stuck on Everleaf.  Minted Poker reneged on this promise and quietly closed, stiffing even more players.
Lessons Learned From the Failure of Everleaf Gaming
Everleaf Gaming was a small network that had little in the way of visible voices in the poker community.  This is always a sign of trouble.  There were skin owners but those people were little more than glorified affiliates.  They bought a logo and color scheme and networked into Everleaf Gaming, which processed all payments.
Everleaf Gaming abruptly stopped accepting U.S. players in February 2012 after it claimed it was threatened by the U.S. Justice Department.  This was never proven beyond a reasonable doubt.  That should have been a sign for players outside the U.S. to run.  Unfortunately, Americans had no viable way to get paid at that point.
What Was Everleaf Gaming Like?
Everleaf Gaming started out as Poker4Ever, a small independent site.  There were few games on the platform.  Many of the players were props.  Nearly all of the games were micro limit Texas Hold'em.
Poker4Ever started taking on skins in 2006.  This helped expand traffic some, however, most skins brought little to the network as they were marketing properties and not established sports books or casinos.  Traffic expanded after Everleaf Gaming stayed in the U.S. market after UIGEA.  It exploded after joining forces with Italian sites that operated outside of proper licensing.  It was never a traffic with viable traffic.
Where Are Everleaf Gaming's Components Today?
Jean Pavili and Michael Zwi Oros were arrested by Maltese authorities 2014 for their part in the Everleaf Gaming implosion.  The software ended up powering Plutosnet, which also had former officers of Everleaf Gaming involved with it.  Plutosnet still operates but it has literally no players.
Scandals Related to Everleaf Gaming
Everleaf Gaming had no additional scandals beyond its collapse where it failed to pay all of its players.  That one was bad enough and caused the loss of millions of dollars in player funds.
Everleaf Gaming players lost all funds.  The Malta Lotteries and Gaming Authority did little at the time to help.  At one point, the Maltese gaming regulators erroneously claimed that all players were paid.  That error was later corrected with the arrest of the network's two officers.  That case is not yet settled.
Everleaf Gaming Player Impact
Everleaf Gaming made it impossible for U.S. players to claim funds deposited on the network.  The central bank handled all transactions so all skins were affected.  Everleaf Gaming slow paid international players in the months after it banned U.S. players in February 2012.  The network eventually stopped paying everyone and all funds were lost.
Related Failed Sites
Everleaf Gaming Timeline
Poker4Ever launches.

Everleaf Gaming created, becomes a network.

UIGEA passes in U.S. Everleaf Gaming stays in U.S. market.

Players start to complain about slow payments.

Everleaf Gaming payments nearly stop.

Everleaf Gaming claims U.S. Justice Department sent cease-and-desist letter demanding the network leave the market. Everleaf Gaming complies.

Traffic on Everleaf Gaming falls to zero.

Malta gaming regulators close Everleaf Gaming by revoking license.

Everleaf Gaming executive Michael Zwi Oros is arrested in Malta.

Everleaf executive Jean Pavili is arrested in Malta.
Everleaf Gaming FAQ
When did Everleaf Gaming launch?
Everleaf Gaming opened in 2004 as Poker4Ever. It became a network in 2006.
Did Everleaf Gaming accept U.S. players?
Yes, until February 2012.
When did Everleaf Gaming close?
Everleaf Gaming closed in July 2013.
Did players get paid at Everleaf Gaming after it failed?
No. All players were stiffed.
Was anybody ever apprehended for the Everleaf Gaming thefts?
Yes. Jean Pavili and Michael Zwi Oros were arrested in by Maltese authorities 2014.