Victory Poker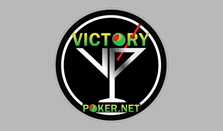 2010
2011
Out of Business
Transferred to Cake Poker, also known as Win Cake
Malta first, Curacao last
Poor management, poor choice of networks
Victory Poker was founded by Dan Fleyshman. It had a massive roster of pros that included Antonio Esfandiari, Paul Wasicka, Andrew Robl, Sara Underwood, Dan Bilzerian and Jonathan Little. Dan Fleyshman was an entrepreneur that claimed to be the youngest CEO of a publicly traded company in history. He was unable to translate that into a successful online poker business.  Victory Poker lasted less than 18 months.
Screenshots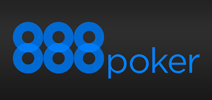 Large player traffic
Above average quality of games
Social, recreational player focused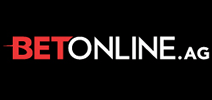 Third largest U.S. facing poker room with growing traffic.
Excellent and consistent payment processing.
Relatively juicy games.
History of Victory Poker
In January 2010, Victory Poker threw a lavish launch party at the Hard Rock Hotel and Casino in Las Vegas. The site launched on the Everleaf Gaming Network on February 1, 2010. This was home to sites that included Poker4Ever, Minted Poker and PokerView. Everleaf Gaming was U.S.-friendly. Victory Poker was no different.
There was a lot of fanfare when Victory Poker launched. It had its own Two Plus Two sponsored forum where players were offered a massive first deposit bonus and 40 percent rakeback. This forum did not last long though.
Victory Poker Moved to Cake Network
The situation at Everleaf Gaming soured quickly. In August 2010, Victory Poker announced a move to the Cake Poker Network that took place in the following weeks. Players were directed to the Cake site to download the new platform.
The situation at Cake Poker was not much better. Cake Poker had always had payment issues that affected other skins to some degree. Victory Poker was basically a glorified affiliate on the network that was dependent on quick operator payments as well as cashout to players. This was not happening.
Almost Moves to Cereus Network
The news from Victory Poker in March 2011 was its most shocking yet. It decided to move to the Cereus Network. The site that had stood as a player advocate had decided to move to a network that had two insider cheating scandals. Cereus was known for more than just that. It had a well publicized shell game that tried to hide the fact that Scott Tom, often accused of being one of the cheats, was still involved in the company.
Black Friday changed the U.S. online poker game forever. Cereus was among the indicted sites. Victory Poker came out immediately and stated that it would not be moving to the troubled and now indicted network. The poker site banned U.S. players four days after Black Friday. On May 31, 2011, Victory Poker moved its few remaining players outside the U.S. to Cake Poker. All of its players got paid.
Victory Poker dodged several bullets during its short life. Everleaf Gaming, its first network, eventually failed in 2012. Cake Poker is now known as Win Cake. Players on that network report waiting about one year for withdrawals. The luckiest break may have been not being involved with Cereus when the Black Friday indictments were handed down. Cereus quickly failed, stiffing players for an estimated $45 million.
Lessons Learned from the Failure of Victory Poker
Victory Poker came out with a bang.  It couldn't sustain itself.  They made several business mistakes that led to its demise.  The poker site started out on Everleaf Gaming.  This was a network with little traffic and poor management.  Victory Poker moved to Cake Poker.  That wasn't any better.  They next decided to move to Cereus, home to two of the largest cheating scandals in the history of online poker.  The only reason it dodged that bullet is because of Black Friday exposing that Cereus had no money.
What Victory Poker Was Like
Victory Poker was not any different than other skins on the same network.  The Everleaf platform was void of nearly any action.  Cake Poker was marginally better.  It offered a few more cash games and tournaments than Everleaf Gaming.  Neither site had decent software.
Victory Poker players were paid by the network.  This caused some slow payments but all players were paid in the end.
Where Are Victory Poker's Components Today?
The Everleaf Gaming portion of the Victory Poker history closed in 2013.  The Cake Poker side is still used by Intertops and Juicy Stakes.
Scandals Involving Victory Poker
While Victory Poker paid all of its players, it was related to many sites that did not.
Everleaf Gaming collapsed in 2012 and shuttered in 2013.  Most of those players got stiffed.
Victory Poker folded into Cake Poker, also known as Win Cake.  That site closed in 2016.  Those players required a bailout by Juicy Stakes to get paid.
Victory Poker was going to move to Cereus, home to Absolute Poker and UltimateBet.  Cereus was indicted on Black Friday.  None of those players got paid.
Player Impact
Victory Poker left the U.S. market in April 2011.  This got most of its players paid.  Victory Poker closed in May 2011.  The remaining players were moved to Cake Poker, later known as Win Cake, and were able to cashout long before that site imploded.
Related Failed Sites
Timeline of Events
Dan Fleyshman throws Victory Poker launch party at Hard Rock Casino in Las Vegas.

Victory Poker opens on Everleaf Gaming.

Victory Poker moved to the Cake Poker Network.

Victory Poker announces that it will move to Cereus in April 2011.

Black Friday occurs. Cereus is indicted. Victory Poker cancels plans to move there.

Victory Poker bans U.S. players.

Victory Poker ceased operations. Remaining players moved to Win Cake.
Victory Poker FAQ
Who owned Victory Poker?
Dan Fleyshman was the owner and CEO.
What network was Victory Poker on?
Victory Poker opened on Everleaf Gaming.  It moved to Cake Poker before closing.
Was Victory Poker ever on Cereus?
They announced that it would move to Cereus in March 2011. That did not happen due to Black Friday.
Did Victory Poker players get paid?
Yes. All U.S. players were paid in April 2011. All other players had balances honored by Win Cake long before that site went bankrupt.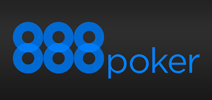 Large player traffic
Above average quality of games
Social, recreational player focused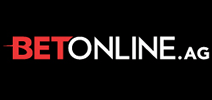 Third largest U.S. facing poker room with growing traffic.
Excellent and consistent payment processing.
Relatively juicy games.