Swank Poker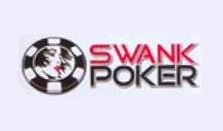 2008
2013
Out of Business
Everleaf Gaming misappropriated player funds
Swank Poker was a small Everleaf Network poker room that garnered some attention due to their adult-themed promotions (such as their offer for allowing players to start in an adult movie). Despite the creative marketing of the poker room, Swank Poker was a victim of their network which misused player funds. They closed in 2013 along with the Everleaf network.
Screenshots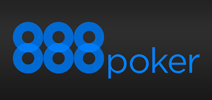 Large player traffic
Above average quality of games
Social, recreational player focused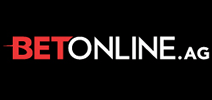 Third largest U.S. facing poker room with growing traffic.
Excellent and consistent payment processing.
Relatively juicy games.
Swank Poker History
Swank Poker launched as a member of the Everleaf Gaming Network in 2008. It accepted U.S. players and operated mostly under the radar. Swank Poker attracted players through word of mouth due to its bizarre promotions. Like other Everleaf Gaming sites, it paid 40% rakeback. Players could opt out of that and receive the most unique promotions in the history of online poker.
There was quite an interesting VIP menu at Swank Poker. Players that opted out of 40% rakeback received one player point for every $.10 of contributed rake paid. This included cash games, sit and gos and tournaments. The points could be used to purchase some very unusual items from the VIP store.
VIP prizes at Swank Poker started out tame. Players that generated 4,000 points, equivalent to $400 in rake, could request one year's worth of condoms. Players that earned 75,000 points, equal to $7,500 in rake, received a four night, three day trip to an adult resort. This trip included a female escort. The locales of these trips were countries where prostitution is legal.
For 15,000 more points, airfare and a rental car was included. The same price allowed for a one year membership to the Green Door swingers club in Las Vegas.
Another bizarre prize took 100,000 points, which equaled $10,000 in rake. This allowed a Swank Poker user to create an adult film scene with a porn star. This easily takes the number one spot for the craziest online poker comp in the history of the industry.
Unfortunately, for those that took Swank Poker up on their offer for adult film stardom, the entire business was a fraud. It was not really the wrongdoing of Swank Poker's operator. The Everleaf Gaming Network turned out to be a complete scam.
Everleaf Gaming left the U.S. market in February 2012. This was due to a claim that the U.S. Justice Department sent Everleaf Gaming a cease and desist order. Everleaf Gaming gave U.S. players no viable way to receive funds deposited on the site. It continued to operate in other countries.
Everleaf Gaming centered mostly on the Italian market. It operated in the ring-fenced market without a license. It ran into trouble paying players, just like it did with Americans. Everleaf shuttered its entire network in July 2013 after it lost its Maltese interactive gaming license. The site lost virtually all of its traffic well before that point. Some of the original officers moved to the Plutos Network, which also eventually failed.
Rebranding from Swank Poker to Red Cherry
Swank was a brand used by a U.S. adult magazine. That company also operated a website with the same theme. Swank felt that the use of its name on an unrelated online poker website was confusingly similar to its adult film and magazine business.
Swank Poker agreed to relinquish its domain name to settle the dispute. The site moved its business to Red Cherry Poker after that brand was chosen by players in a contest. The same promotions spread by Swank Poker were offered at Red Cherry. That mattered little because the site never honored any of the VIP Points earned by players. This was somewhat beyond its control because, just like players, it got stiffed by the network.
Lessons Learned From Swank Poker Failure
Swank Poker was an unusual site that offered promotions related to the adult entertainment industry.  Players had to earn points that would have required tens of thousands and in some cases $100,000 in rake to achieve.  This is nearly impossible for a player to do over the life of a site.  This should have already been a red flag that something was up.  Players that tried to obtain top prizes lost all of their points when the site failed.
Another lesson learned was that Swank Poker apparently wanted players to think it was related to the adult magazine.  It later changed its name to Red Cherry Poker.  Any site that markets a confusingly similar name to another product should always be met with skepticism.
What Swank Poker Was Like
Swank Poker's action was identical to other Everleaf Gaming poker tables.  The main difference was the nudity on the website and its VIP promotions.  This included trips to brothels and starring in a pornographic film.  Smaller prizes included condoms and subscriptions to adult websites.
Where Are Swank Poker's Components Today?
Swank Poker was on Everleaf Gaming.  That platform went out of business.  A second generation of the software was used by PlutosNet.  That poker network also failed.
Scandals Related to Swank Poker
Snapshot
Player Funds Lost?
Yes
Last Payout:
2012
The first scandal related to Swank Poker was its use of a brand name already used by an adult business.  The site rebranded to Red Cherry Poker due to demands it received from Swank Magazine.  The next scandal related to Swank Poker was when Everleaf Gaming closed without paying players.  It is widely believed that officers of Everleaf Gaming misappropriated player funds.  Two Everleaf Gaming executives were arrested in 2014.
Swank Poker Player Impact
There were not many players at Swank Poker.  Any player that had money on the site in 2012 or 2013 lost everything.
Related Failed Sites
Everleaf Gaming – Victory Poker
Swank Poker Timeline
Swank Poker opens.

Swank Poker rebrands to Red Cherry Poker.

Everleaf Gaming bans all U.S. players.

It becomes apparent that Everleaf Gaming is broke.

Everleaf Gaming shutters, all player funds are lost.
Swank Poker FAQ
When did Swank Poker launch?
Swank Poker opened in 2008.
Why did Swank Poker become Red Cherry Poker?
Swank Magazine demanded that Swank Poker change its name.
When did Swank Poker become Red Cherry Poker?
Swank Poker rebranded as Red Cherry Poker in February 2009.
Did Swank Poker and Red Cherry Poker accept U.S. players?
Yes. These sites accepted Americans until February 2012.
When did Red Cherry Poker close?
The site closed when Everleaf Gaming shuttered in July 2013.
Did Swank Poker or Red Cherry Poker players ever get paid?
No. All players at these two sites lost all deposited funds.