Gamesgrid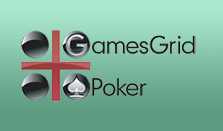 All players paid
Kahnawake Gaming Commission
GamesGrid was majority U.S.-players. Traffic collapsed after U.S. ban in October 2006.
GamesGrid was an independent poker room that launched on the heels of the Chris Moneymaker boom of the mid 2000's. They never really got off the ground and most of the players who populated the games were props. When UIGEA was passed in 2006, GamesGrid stopped accepting U.S. players and what traffic they did have collapsed.
Screenshots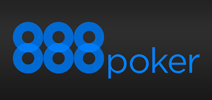 Large player traffic
Above average quality of games
Social, recreational player focused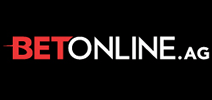 Third largest U.S. facing poker room with growing traffic.
Excellent and consistent payment processing.
Relatively juicy games.
GamesGrid History
GamesGrid launched in the middle of the poker boom.  Most of its players were props paid by the site to help get games started.  GamesGrid had one idea that was ahead of its time.  The site offered a Dealer's Choice game.  This included Hold'em, Omaha, Stud and draw games.  These failed to draw any serious level of play.
GamesGrid went the conservative route when the UIGEA passed in the U.S.  It banned American players.  Most of the site's players were from the U.S.  This collapsed its traffic and put an end to the site shortly after.  GamesGrid players were moved to iPoker and the site closed.  All players were paid.
GamesGrid Operations
GamesGrid was a U.S. friendly poker site that opened in April 2005. It was developed and operated by CyberArts. GamesGrid was better known for its backgammon platform, which also eventually failed. Mansion Poker also used CyberArts software until 2007. It later moved to Ongame before settling in on the iPoker Network. Italian regulated site Gioco Digital also once used this platform.
CyberArts might be familiar to poker players in Nevada and New Jersey. That is because CyberArts is the company that also developed that software. Ultimate Gaming acquired the company in 2010.
Its Dealer's Choice games were a first of its kind in the online poker industry. It was the first site to allow a player to choose between a list of games before each hand. These fixed limit games included Texas Hold'em, Omaha, Omaha High/Low, Seven Card Stud, Seven Card Stud High/Low, Razz and two single draw games. Stud games did not have an ante. Instead, if the player at the button chose a stud game, the blinds would still be posted to the left of the dealer.
The site consisted of mostly props. It did gain some mainstream acceptance. The Dealer's Choice games helped. The 1,000 percent up to $5,000 bonus also attracted some crowds, although the bonus clearing requirements made it impossible to ever receive the full bonus. GamesGrid was also rakeback friendly.
GamesGrid bumped along the bottom of the industry in terms of traffic. Even though it accepted U.S. players, it had a hard time reaching critical mass as players flocked to Party Poker and PokerStars.
In October 2006, the Unlawful Internet Gambling Enforcement Act was passed in the U.S. GamesGrid immediately left the U.S. market. The site closed within a few months. Players outside the U.S. were moved to TonyGPoker, a skin on the iPoker Network. All GamesGrid players were paid.
Naked Poker
Naked Poker was a skin on GamesGrid. It processed its own payments. The two sites only shared a player pool. The site bordered on the risqué side. It was not porn oriented but it was close.
Players at Naked Poker were not as lucky as those at GamesGrid. The site was already in trouble before the UIGEA went into effect. When Naked Poker closed, it stiffed all of its players.
Lesson Learned From GamesGrid Failure
GamesGrid was a small site that had little in the way of traffic.  Luckily, the site owners were responsible and kept player funds separate from operations.  This meant that all players got paid so there was no lesson learned.
What GamesGrid Was Like
GamesGrid offered simple software.  It did not even have a player notes feature.  The tables at GamesGrid were circular.  This was different than most poker sites that used the traditional rectangular shape.  GamesGrid was the first site to offer a mixed game.  It had a dealer's choice fixed limit game that spread Texas Hold'em, Omaha, Omaha High/Low, Seven Card Stud, Seven Card Stud High/Low, Razz and two draw games.
Where Are GamesGrid's Components Today?
There is no part of GamesGrid alive today.  In April 2013, Ultimate Poker launched as a regulated site in Nevada.  This was the same software as Ultimate Gaming acquired CyberArts, the parent company of GamesGrid.  Ultimate Poker failed in November 2014.
Scandals Related to GamesGrid
Snapshot
Player Funds Lost?
No
Last Payout:
2007
There were never any scandals at GamesGrid. Naked Poker, a skin of GamesGrid, failed to pay its players when it failed in 2006.
GameGrid Player Impact
All players at GamesGrid were paid in full when the site closed its doors.
Related Failed Sites
GamesGrid Timeline
GamesGrid's poker site opened.

GamesGrid leaves U.S. market after UIGEA, traffic collapses.

GamesGrid closes poker site, players moved to TonyGPoker, an iPoker skin.

Fertitta Interactive acquired CyberArts.

Former GamesGrid software powers Ultimate Poker, first legal U.S. site.

Ultimate Poker closes, software retired.
GamesGrid FAQ
When did GamesGrid open?
The GamesGrid poker site opened in April 2005.  The backgammon site opened a year before.
Did GamesGrid accept U.S. players?
Yes. GamesGrid accepted U.S. players until October 2006.
Was GamesGrid connected to Naked Poker?
Naked Poker was on the same platform as GamesGrid but had a different cashier system. Naked Poker players were never paid.
Was Ultimate Poker related to GamesGrid?
Ultimate Poker used the same software as GamesGrid.  The parent company of Ultimate Poker acquired CyberArts, which owned and powered GamesGrid.  Ultimate Poker failed in 2014.