Ultimate Poker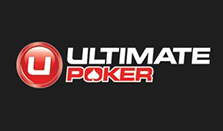 2013
2014
Out of Business
Funds on deposit honored, tournament tickets and VIP points not refunded
Nevada Gaming Commission and New Jersey Division of Gaming Enforcement
Lofty expectations, poor software and limited market reach
Ultimate Poker was the first regulated online poker to launch in Nevada and the United States, which they happened in 2013. The poker room also launched in New Jersey in 2014. As the first site to launch in Nevada, they led the state in traffic, but both software reliability and banking became an issue for the site. Within 2 years, the Ultimate Poker websites in both states shut down. As a regulated site, all player funds were paid to players, but some players complained that they were not compensated for the value of tournament tickets and VIP points.
More About Ultimate Poker
Screenshots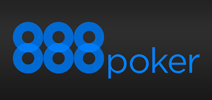 Large player traffic
Above average quality of games
Social, recreational player focused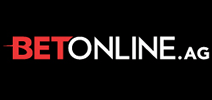 Third largest U.S. facing poker room with growing traffic.
Excellent and consistent payment processing.
Relatively juicy games.
Ultimate Poker History
Ultimate Poker was the first fully legal poker site.  It launched in Nevada on April 30, 2013.  The poker site was a subsidiary of Ultimate Gaming, a majority-owned Station Casinos entity.
Ultimate Poker launched in Nevada as a bare bones operation.  There were no features that experienced online poker players demand.  It was a skeleton version of CyberArts software that was last used in Italy four years earlier.  CyberArts provided software to GamesGrid, a site that once took U.S. players.  GamesGrid failed in 2007 after it banned U.S. players after the Unlawful Internet Gambling Enforcement act was enacted.  Their software was far worse than what GamesGrid used in the middle of the previous decade.
Problems Players Experienced with Ultimate Poker
The only game available at launch was Texas Hold'em.  It was spread in no limit and fixed limit formats.  There were also one table sit and gos and tournaments that capped at 200 players.
There were numerous issues at launch.  The software was clunky and used substantial memory resources compared to similar platforms.  This gave issues to players that did not have gaming computers as the memory leak would require resetting most computers after a couple of hours of play.
Ultimate Poker failed to secure proper geolocation before going live.  It omitted major suppliers of cell phone service in Nevada.  This left players with Sprint, Virgin Mobile and other prepaid services without any ability to give real money action because their location could not be identified.
Banking was also a problem Ultimate Poker faced.  It learned quickly that most credit cards were declined by the issuing bank.  That is because the same credit card transaction code used by offshore sites was used by the site's payment processor.  Most banks refused to process these 7995 transactions.  This slowly improved but it did not help bring players back to Ultimate Poker.
The server hosting Ultimate Poker was another issue at its launch.  It would lock up several times each week, causing all games to crash.  Players also had individual issues with connectivity.

What Ultimate Poker Did Right
It was not all bad.  The company hired online poker experts with experience at PokerStars and Full Tilt Poker.  These employees knew how important customer service was to players.  Ultimate Poker support was excellent.  Emails received a response within an hour.  Company reps were easily accessible through forums and social media.
Another idea Ultimate Poker got right was offering cash deposits and withdrawals at all Station Casinos cashier cages.  This included Red Rock Resort, Green Valley Ranch, Fiesta, and Station brands.
Deposits were added instantly.  Withdrawals took less than one day.  Players loved this feature that was not available at WSOP.com when it first launched.
Even with all of its negatives, the Ultimate Poker monopoly managed to draw 300-400 cash game players each day.  It pulled off a $10,000 guarantee every Sunday and numerous nightly events that offered thousands in guaranteed prize pools.  The sit and go lobby was also very active.
WSOP.com Nevada Opens
WSOP.com was the second legal poker site to open in Nevada.  It soft-launched on September 17, 2013 and held its grand opening two days later.  It only took six weeks for WSOP.com to become the number one poker site in Nevada.  Its software was far more modern than Ultimate Poker's was.
Ultimate Poker's New Jersey Disaster
Ultimate Poker launched in New Jersey on November 21, 2013.  It also opened with a casino as house games were also permitted in New Jersey.  Ultimate Poker and its parent company, Ultimate Gaming, partnered with Trump Taj Mahal in Atlantic City.
Ultimate Poker never held more than three percent of the New Jersey online poker market.  Its casino revenue was at or near the bottom among market participants.  New Jersey players had no brand awareness.  Its parent company Station Casinos did not operate in the state.  Trump Entertainment did not permit its name to be used over the Internet for gambling purposes.  The same terrible software used in Nevada was spread in New Jersey.  All of these reasons held Ultimate Poker back in the state.
Trump Taj Mahal filed for bankruptcy protection in September 2014.  Ultimate Gaming announced that it was owed $1.5 million for its services by the bankrupt company.  Ultimate Poker and Ultimate Casino left the New Jersey market on October 5, 2014.  The company eventually recovered its royalties due from online operations.
The company laid off a majority of its staff after leaving the New Jersey market.  It kept a skeleton crew to service Nevada players.  Software development was abandoned and the poker site limped along with about 150 peak daily players.
The site was raking about $300,000 per month but the company could not survive off that amount.  It announced on November 14, 2014 that it would cease all operations.  The site was shuttered three days later.
Ultimate Gaming is the only company to fail in the legal U.S. online poker and casino market.  It only stayed in business for 18 months after it opened the country's first fully legal and licensed poker site.
Lessons Learned From Ultimate Poker Failure
Ultimate Poker had big goals. It was the first legal and regulated U.S. poker site. They rushed its product to market and it was garbage.  The software lagged and crashed.  It offered no features.  The only game available was Texas Hold'em.  It was one of the worst platforms on the market in 2013 and only improved in minor ways before the company went under in 2014.
The lesson learned was that poker software that is unplayable is not going to gain market share.  Ultimate Poker is one of many companies that found this out the hard way.
What Ultimate Poker Was Like
There were two different Ultimate Poker sites.  One was in Nevada.  The other was in New Jersey.  The two sites were not networked.  The Nevada site would peak at a couple of hundred players.  Its No Limit Hold'em cash games offered enough tables to keep most players happy.  Tournaments drew a few dozen players.  There was little other action.
The New Jersey version of Ultimate Poker had virtually no traffic.  The only exception was the massive guarantees in some tournaments, which was the only draw in the New Jersey market.
The Ultimate Poker software was terrible.  There were no custom avatars.  There was no note feature.  Hand histories and replayers were not available.  The product was bare bones.  Players would not put up with it and it slowly declined in traffic, especially after WSOP.com came to market.
Where Are Ultimate Poker's Components Today?
The Ultimate Poker software is retired.  Most of the employees left the online poker industry immediately before or after the site's failure.
Player Impact
Snapshot
Player Funds Lost?
No. All players were paid.
Ultimate Poker paid out all funds on deposit.  Checks were mailed to the registered address.  Some players in the VIP program did not receive all promised benefits.  Tournament tickets earned by players were not refunded at face value.
Related Failed Sites
Ultimate Poker Timeline
Ultimate Poker launches in Nevada.

WSOP.com launched in Nevada. Ultimate Poker's traffic starts decline that never stops.

Ultimate Poker launches in New Jersey

Key employees leave Ultimate Poker.

Ultimate Poker closes New Jersey site.

Ultimate Poker closes Nevada site, company ceases all operations.
Ultimate Poker FAQ
When did Ultimate Poker launch?
Who owned Ultimate Poker?
Ultimate Poker was a subsidiary of Station Casinos, which operates locals casinos in Las Vegas.
Why did Ultimate Poker fail?
The Ultimate Poker software was of very low quality. The combination of that and its poor branding led to its demise.
Did all players get paid when Ultimate Poker closed?
Yes. The only exceptions are tournament tickets and some VIP perks.
When did Ultimate Poker close in New Jersey?
Ultimate Poker and its affiliated casino left the New Jersey market on October 5, 2014.
When did Ultimate Poker close in Nevada?
Ultimate Poker Nevada closed on November 17, 2014.