Pokerchamps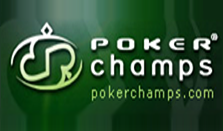 2004
2007
Out of Business
No, players transferred to Betfair.
Malta
Loss of US Players & Poor Software
PokerChamps was a small poker room most well-known as the site endorsed by Gus Hanson before he joined Full Tilt Poker. The poker room launched with innovative software features but was never that stable. PokerChamps was acquired by Betfair and left the United States market, which saw its traffic numbers hit hard before it faded into obscurity.
Screenshots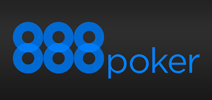 Large player traffic
Above average quality of games
Social, recreational player focused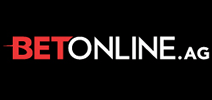 Third largest U.S. facing poker room with growing traffic.
Excellent and consistent payment processing.
Relatively juicy games.
Pokerchamps History
Pokerchamps shared a flaw that many of the failed sites on our list had.  Pokerchamps had a terrible software platform.  Most of the players there were props.  The software was too poor for people to want to deposit money and risk an issue.
Pokerchamps left the U.S. market after the UIGEA.  This caused it to lose some of its props and most of its small player pool.  The site limped along until it was acquired by Betfair and its players were moved there from Cryptologic.  That company quickly realized how poor the platform was and moved its players to iPoker in 2009.
Pokerchamps Operations
Pokerchamps launched during the poker boom in April 2004.  Gus Hansen was an investor and the face of the site.  Pokerchamps was not received well by players.  The software was advertised as state of the art but was actually among the worst on the market.  It was unable to appeal to the masses.  Most of the action on the site was generated by prop players paid by the house to start games.
Betfair was unhappy with its arrangement on the Cryptologic poker platform.  Betfair acquired Pokerchamps in October 2005.  It took one year for Betfair to migrate its players to the platform due to contractual obligations.  During that time, Pokerchamps banned U.S. players and the site's traffic collapsed.
In December 2007, Betfair decided to retire the Pokerchamps brand.  All Pokerchamps players were moved to Betfair.  This was a controversial move as it removed players from affiliates that were paid commission for their marketing efforts.  Betfair did not care about that and the affiliates got stiffed on the transfer.  Some of those affiliates were loyal players.
Pokerchamps' software remained as primitive as the day it launched.  This kept the games good since serious players avoided the nearly unplayable platform.  Playing more than one table was difficult due to a feature that was intended to help players.  A four-table screen was created to display games for players that sat at more than one table.  It was not resizable and had other problems.  Players that tried to play more than one table without the feature had little success.  While this made the games good by keeping professional players away, it stunted the site's growth.
Betfair moved to Ongame in October 2010.  The Pokerchamps software was retired.  It had little or no value due to its poor performance.  Betfair's independent platform that once hosted Pokerchamps was rakeback friendly.  Players flocked to Betfair to get rakeback there before the move to Ongame because those deals were grandfathered.  Rakeback is otherwise not allowed at Ongame.
Lessons Learned From the Failure of Pokerchamps
Pokerchamps is another story about a poker site with awful software that became the downfall of the company.  Pokerchamps was hosted by professional poker player Gus Hansen who was thought to be one of the equity holders.  The lesson learned is that having a popular poker pro does little to bring traffic to a site when the software is among the worst on the market.
What Pokerchamps Was Like
Pokerchamps was a standalone site when it launched in 2004.  It had little traffic.  Most of it was props and they tried a new way to multi-table online poker.  It offered a four-way split screen that would load the tables.  It was impossible to resize the tables.  This made it hard for some to see the action on the split-screen.  There was so little traffic at Pokerchamps that it was rare that players would be able to find four desirable games to join.  Traffic improved after Betfair moved its poker site there.  Betfair eventually shuttered the site because of the player complaints and lack of ability to improve the software.
Where Are Pokerchamps Components Today?
The Pokerchamps platform was retired after Betfair shuttered its independent poker site in 2010.  Betfair still operates.  It merged with Paddy Power in 2016.
Scandals Related to Pokerchamps
Pokerchamps was legitimate as an independent site.  The real problems began when Betfair took it over.  Once Betfair merged its players with Pokerchamps, Betfair voided their affiliate agreements.  All Pokerchamps players were affiliates, meaning it also affected loyal customers.  Those players were moved to Betfair and affiliates received nothing for it.
Betfair went on to have other scandals.  The Happy Hour promotion was one of the largest scams in online gambling history.  Betfair's premium charges are another questionable business practice by Betfair.
Player Impact
Betfair assumed and paid all Pokerchamps player liabilities.  The exception was commission to players and affiliates that referred players.  That agreement was voided.
Related Failed Sites
Pokerchamps Timeline
Pokerchamps launches.

Betfair acquires Pokerchamps.

Pokerchamps bans U.S. players in response to BetOnSports arrests.

Pokerchamps traffic goes from little to nearly none after loss of American players.

Betfair moves its poker players to Pokerchamps.

Pokerchamps closes, all players moved to Betfair.

Betfair closes platform, moves players to Ongame.
Pokerchamps FAQ
When did Pokerchamps launch?
Pokerchamps opened in April 2004.
Who was behind Pokerchamps?
Gun Hansen was the face behind Pokerchamps. He was the main resident pro and investor.
What happened to Pokerchamps?
Betfair acquired the company and closed the Pokerchamps brand.
When did Pokerchamps close?
Betfair closed Pokerchamps in December 2007.