October 2015 Offshore Online Poker Payment Processing Report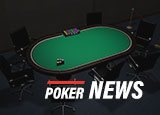 The past month saw little movement in U.S. online poker payment processing times at offshore sites. Speeds declined slightly at some sites and stayed the same at others.
The September payment processing report may be found here. Last month's grades are in parenthesis.
Bovada A (A+)
Bovada is the largest U.S.-facing online poker site. It is a member of the Bodog Poker Network.
Bovada continues to be the fastest offshore poker site in terms of cashout speeds. However, some of its payment options slowed during the past month. This knocked its grade down a notch, although it is no reason to be concerned.
Checks arrive in 7-10 days. Bank wires are processed in 5-7 days. Visa Fast funds slowed to 2-3 weeks.
The limit for checks is $3,000. Wires are available in amounts up to $9,500.  Visa Fast Funds, which are sent to a debit card and deposited into the related bank account, have a $2,500 cap. The fee for each of these methods is $50. Players receive one free withdrawal through one of these options one time each month.
Cash transfers arrive to players in about three days. These are processed by Western Union and MoneyGram. The fees and amounts are:
Western Union
• $100 – $249 Fee: $50
• $250 – $499 Fee: $75
• $500 – $999 Fee: $100
• $1000 – $1499 Fee: $150
• $1500 – $2000 Fee: $200
MoneyGram
• $100 – $199 Fee: $20
• $200 – $399 Fee: $30
• $400 – $599 Fee: $45
• $600 – $800 Fee: $60
Winning Poker Network A (A)
The Winning Poker Network handles payments for Americas Cardroom, Black Chip Poker and True Poker. The Winning Poker Network processes Bitcoin payments in less than one day. Its cash transfers arrive in one or two days, as do debit card transactions. Checks are delivered in 2-3 weeks by courier.
Bitcoin withdrawals are processed in amounts up to $5,000. The max debit card amount is $2,500 per transaction and per week. The largest check withdrawal is $2,995.
The debit card is must be ordered from Winning Poker. It arrives in a couple of weeks. The fee is $40 to receive it. There is then a $4.95 fee to withdraw from Winning Poker to the card, as well as a $4.95 monthly maintenance fee. There is also a $3 fee each time it is used at an ATM. The fee to receive a check is $65. Winning Poker issues one free per month.
The cash transfer fees and amounts are as follows:
• $100 – $299: $60 fee
• $300 – $499: $70 fee
• $500 – $749: $85 fee
• $750 – $999: $95 fee
• $1,000 – $1,500: $110 fee
Intertops/Juicy Stakes A- (A-)
Intertops and Juicy Stakes are members of the Revolution Gaming Network. Players at these sites may now receive one free withdrawal per month. Players that generate at least $40 in cash game or tournament rake in a month may request a check for free. Rake of $80 gets a free cash transfer up to $500. Raking $100 during a one month period will get a free cash transfer withdrawal up to $890. Checks and cash transfers are processed in less than one week.
Intertops also offers a bank wire withdrawal option. The fee is $50 and it arrives in about one week.
BetOnline B+ (B+)
BetOnline is the flagship of the Chico Poker Network. Players may receive one free withdrawal each month from BetOnline but it must be requested on a Friday. The largest fee amount that is waived is $50. Any withdrawal with a higher charge receives a $50 discount.
The fastest way to cashout from BetOnline is by Bitcoin. This has a maximum amount of $3,500. The fee is 2%. These are processed in less than one day.
Checks arrive in one to two weeks. These are available in amounts up to $2,500. The fee is $50. Cash transfers are also available. These are processed in about three days and have a fee of 10-15% of the transaction, depending on the size.
SWC Poker B- (C+)
SWC Poker is an independent Bitcoin-only site. The site struggled through its founder's legal problems but appears to be on an uptick. The site processes payments in about 12 hours. Players must deposit and withdraw using Bitcoin. The risks involved may not be something all players can handle, although Bitcoin has become more mainstream since SWC Poker launched, as well as its predecessor, SealsWithClubs.  There are no deposit or withdrawal fees at SWCPoker.
Full Flush Poker C (C-)
The situation at Full Flush Poker has improved marginally in the past month. U.S. players are still waiting about three months for a check or bank wire. Checks are available in amounts up to $2,500 and have a fee of $50. Bank wires have a cap of $4,000 and a $40 fee in addition to what the receiving and intermediary banks charge.
Cash transfers are available in amounts up to $600. The fee is $49. These are processed in about two weeks.
Withdrawals to ewallets for players outside the U.S. are down to about 30 days. This is half the speed reported just a month ago. It is still much slower than sites that specialize in rest-of-world poker. Large international poker sites process ewallet withdrawals in about one day.
Merge Gaming D+ (D)
The Merge Gaming cashier processes payments for Carbon Poker, PlayersOnly and Sportsbook.ag. It was once the largest U.S.-facing site. Its payment processing issues contributed to its decline into near-obscurity. It has also banned and restricted winners in recent months, another factor for its loss of traffic.
Cashout speeds have improved marginally in the past month. We feel that the worst days may be in the past for the site. Some players now have Bitcoin available as a withdrawal option. This includes a limited number of U.S. players. These arrive in about one week and are available in amounts up to $5,000.
Checks are still taking a little more than three months to arrive. The maximum check amount is $2,500. There is a 3% fee on checks but one may be requested per year for free. Some players report no longer having a check option available.
Players outside the U.S. are having better luck getting paid. In addition to one week withdrawal speed through Bitcoin, wires also arrive in the same time frame. This is still slower than most other sites available to non-Americans.