Poker Mountain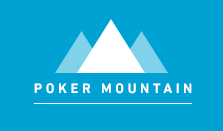 2005
2005
Out of Business
All players paid
Kahnawake Gaming Commission
Poor software caused player attrition
Poker Mountain was a short lived poker room that initially showed a lot of promise. They were endorsed by the beloved Daniel Negreanu, but were ultimately more well-known by the infamous "Poo Mountain" moniker. Poker Mountain closed in 2006 after the passage of the UIGEA with all players made whole.
Screenshots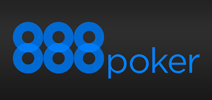 Large player traffic
Above average quality of games
Social, recreational player focused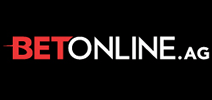 Third largest U.S. facing poker room with growing traffic.
Excellent and consistent payment processing.
Relatively juicy games.
Poker Mountain History
Poker Mountain launched with a high amount of fanfare.  It was marketed by Daniel Negreanu and TJ Cloutier.  The problem is that Poker Mountain's software was unplayable.  It had constant disconnects and crashes.  This made it so that only paid prop players were giving action to the site.  That is not a winning business plan for profitability.  This caused the site to fail only a few months after it opened.  Unlike many of the failed sites on our list, Poker Mountain paid all of its players.
Poker Mountain Operations
Poker Mountain launched in February 2005. This was the height of the poker boom. Poker Mountain had a lot of things going for it. Daniel Negreanu and TJ Cloutier were the ambassadors for the site. At the time, only Full Tilt Poker could compare to having big name poker pros on the roster.
While Negreanu and Cloutier were the site pros, they rarely played. In fact, there were almost zero sightings of Negreanu. There were some instances where TJ Cloutier played. He did not communicate with players and did not appear to be a typical ambassador.
The site was marred by problems. The tournament software constantly crashed. Many tournaments were canceled since there was not a way to restart them. This angered players, especially those in freerolls. There did not seem to be a site policy on how to pay winners in this situation.
Cash game players ran into the same problem. There were points that the entire server would crash or players would just find the software frozen on the middle of a hand. The site operators fully admitted cutting corners when developing the software. It was stated that the production was outsourced and the company that developed it brought their "F-Team."
Another issue at Poker Mountain was the rake. Poker Mountain actually raked in pots where there was no flop. This is not just unheard of live poker rooms, the only online site that had ever tried this before was Bugsy's Club – you will also find them listed in our failed poker site directory.
Daniel Negreanu ended up pulling his support from the site. He published a blog discussing the reasons and wishing the Poker Mountain people luck in their future business. The site immediately closed and attempted to pay players back.
Poker Mountain admitted that processing was handled by a third party and that there was a bug preventing players from getting paid due to a lack of access to Firepay and Neteller. For a brief time, popular poker portals blacklisted Poker Mountain. The troubled site ended up paying all of its players. Some were sent checks from Costa Rica, while others received player-to-player transfers at other poker sites.
Poo Mountain
Poker Mountain became the butt of one of the biggest practical jokes in the history of Two Plus Two. A posted by the name of Brown Thumb started a thread titled "Banned at Poo Mountain." He stated that he smoked the "P.O.T.". He got wasted playing poker, according to his post, and "Poo Mountain" banned him from the site for his excessive raising and berating players.
It started an epic thread that was a complete level. Poker Mountain never really responded to these posts and may have just enjoyed the publicity. A regular poster finally admitted that Brown Thumb getting banned at Poo Mountain was a hoax.
Lessons Learned From Poker Mountain Failure
Poker Mountain was a tiny site.  It peaked at five games in its entire history.  The software was atrocious.  This kept players from getting involved with the site.  Daniel Negreanu and TJ Cloutier were ambassadors for the site.  This did not help draw more players to it.  The software crashed repeatedly and the site had no organization on how to deal with that.  Negreanu pulled his support from the site and it closed almost immediately.
The lesson learned here is that a site with garbage software will be unable to survive.  This is true even when the site employs well known professional poker players as promoters.
What Poker Mountain Was Like
Playing at Poker Mountain was a frustrating affair.  The software crashed constantly.  It was buggy and had no features.  It was clear that Poker Mountain rushed the software to market to capture the poker boom.  The cashier was not programmed to pay players in the same method that deposits were made.  This caused issues with cashouts, even though there were never any apparent financial issues.
The software at Poker Mountain had a bug that made players unhappy beyond the crashing.  If a player raised preflop, and others folded, the software would still take a rake.  This meant that Poker Mountain did not have a no-flop no-drop policy.  Bugsy's Club was the only other site with this policy.  All of these bugs led to Poker Mountain's demise.
Where Are Poker Mountain's Components Today?
The software at Poker Mountain was unplayable.  It was retired when Poker Mountain failed.  Daniel Negreanu and TJ Cloutier are still in the poker world.  Negreanu is an ambassador for PokerStars.
Scandals Related to Poker Mountain
Snapshot
Player Funds Lost?
Yes
Last Payout:
2006
Poker Mountain was an independent site that paid all players when it failed.  There are no failed sites related to it.
Poker Mountain Player Impact
Despite its short lived life, when Poker Mountain shuttered they did good by their players. It took some time, but they managed to pay all player cashout requests.
Related Failed Sites
Poker Mountain Timeline
Poker Mountain opens.

"Banned at Poo Mountain" thread starts at Two Plus Two

Daniel Negreanu announces that he no longer endorses the site.

Poker Mountain closes.

All Poker Mountain cashout requests are fulfilled.
Poker Mountain FAQ
When did Poker Mountain launch?
The site dealt its first real money hand in February 2005.
Was there a site called Poo Mountain?
No. That name came out of a satirical thread at the Two Plus Two poker forum.
Did all players get paid at Poker Mountain?
Yes. The site processed all cashouts.
Who were the resident pro players at Poker Mountain?
Daniel Negreanu and TJ Cloutier were the site ambassadors, although Cloutier was the only one of the two that played regularly.
When did Poker Mountain close?
Poker Mountain shuttered in June 2005.