Boss Media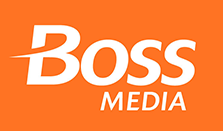 2004
2014
Poker network closed. Casino and sports software still in use.
All players paid in full
Varied, mostly Malta
Poor software and exodus of skins
Boss Media (and later IPN) was a poker network that during its height was a medium sized network home to some of the most popular – but mostly casino — brands of the day. Paradise Poker, Poker Heaven and Fortune were a few of the notable poker rooms making their home on the network at one time. The network had below average software and after United States players left in 2006 was never really able to find its niche. This was despite the fact that games were very juicy for much of its history.
More About Boss Media
Screenshots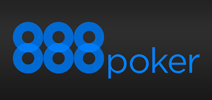 Large player traffic
Above average quality of games
Social, recreational player focused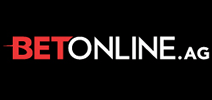 Third largest U.S. facing poker room with growing traffic.
Excellent and consistent payment processing.
Relatively juicy games.
History of Boss Media
Boss Media was a casino and poker software company.  The poker side of the business launched in 2004.  It was later known as the International Poker Network.  This poker network left the U.S. in 2006 after the UIGEA was enacted.  This hurt its poker liquidity.  The network never recovered.  It did not help that they failed to invest in its own software.  This caused its platform's quality to fall far behind its competitors.  Boss Media still manages poker sites in some ring-fenced markets in Canada and Europe.  Its casino game business is still in full operation.
Lessons Learned From Boss Media Poker Closure
The biggest issue at Boss Media, late referred to as the International Poker Network, is that the software was terrible.  It had little in the way features.  The animation was among the worst in the world.  It was slow and buggy.  This kept serious players away.  The lack of regulars made it difficult to keep the network afloat.  This is yet another lesson about why sites should invest in software.
What Boss Media Was Like
Boss Media accepted U.S. players in its early days.  There were different currencies used at that time.  They were U.S. Dollars, Euros, British Pounds and Turkish Liras.  The max rake for all currencies was three units.  This meant that British Pound tables raked nearly two times the amount that U.S. Dollar ones did.  The network moved all games to Euros after it banned U.S. players in October 2006.
The software was basic and had several annoyances.  As time went by, Boss did not upgrade its poker platform while its competitors did.  This made it so dated that most players did not enjoy playing there.
Where Are Boss Media Poker's Components Today?
There are still three examples of the Boss Media poker software in use today.  Several Canadian lotteries network with this software.  Win2Day in Austria does, too.  Boss uses the software in ring-fenced markets in Italy and Spain.
Scandals Involving Boss Media
The Boss Media poker platform has never had a scandal.  On the other hand, casino software companies related to them have had some scandals.  GTech and Lottomattica produced games that did not use a random number generator and instead were choosing numbers based on what the player picked.  There have never been any nonpayment scandals related to Boss Media.
Player Impact
All Boss Media poker players were paid when the network closed.  The bad beat jackpot was given away through a series of freerolls.  No funds were lost.
Related Failed Sites
Boss Media/IPN Timeline
Boss Media opens poker network.

Boss Media bans U.S. players after UIGEA enacted.

Traffic less than half what it was before U.S. players banned.

Boss Media moves all games to Euro currency.

Interpoker moves to Boss Media, giving the declining platform a short term traffic boost.

Boss Media, known as IPN at the time, dealt its last hand on its international poker platform.
Boss Media Poker FAQ
When did Boss Media launch its poker site?
Boss Media dealt its first poker hand in 2004.
Did Boss Media accept U.S. players?
Yes. Americans were welcome until October 2006 when the UIGEA was enacted.
What currencies did Boss Media use at its poker tables?
U.S. Dollars, British Pounds, Euros and Turkish Liras were all used as currency at poker tables when first launched.  All games were moved to Euros in September 2007.
When did Boss Media close its poker network?
The International Poker Network closed in May 2014.  Boss Media still operates ring-fenced platforms in Canada, Austria, Spain and Italy.
Boss Media Poker Review
Boss Media is a software provider that is owned by Lottomatica and opened a poker site in 2004.  It concentrated on European players.  It also accepted Americans and Canadians during its earlier days.  Boss Media also operated a casino platform.  Most of the skins on the Boss Media poker network were better known for their casino sites, which were also powered by them.
The network would later become known as the International Poker Network (IPN).  Boss Media powers lottery sites in Austria, Sweden and Canada.  It also operates a ring-fenced site in the regulated markets of Spain and Italy.
IPN was the first network to offer multiple currencies.  All tournaments in the early days were in U.S. Dollars.  Cash games were available in U.S. Dollars, Euros, British Pounds and Turkish Lira.  Some players found the Turkish Lira tables to be the loosest on the Internet.
One problem with playing cash games in currencies other than U.S. Dollars was that the maximum rake was three units at all of them.  At that point, the U.S. Dollar was weaker than the Euro and Pound.  This meant that playing at these tables would produce a possible rake of nearly $5 per hand.  The network slowly removed multiple currencies as traffic declined.  At the end, only Euro tables were spread at IPN.
Skins on the network were mostly known for their online casinos, which were also powered by them.  Sporting Bet was one exception as it was known as a sportsbook.  It acquired Paradise Poker and moved that site to Boss Media after UIGEA passed.  Paradise Poker was once the largest poker site in the world.  Its tables were filled with mostly American players.
Other skins on the network included Fortune Poker, Poker Heaven, Celeb Poker, Million Minds Poker, Virgin Poker, and towards the end of its existence, Interpoker.  Most of these were not household names but they did have a loyal following.
Rakeback and Bonuses
Boss Media permitted its skins to offer rakeback.  The rate was 30 percent.  Boss Media had a rule that was only found there and at Microgaming.  Players had to rake $100 in a month to get rakeback.  All bonuses on the network returned 20% rakeback.  This made it so that the highest rakeback a player could receive in a month was 50 percent.
Network Traffic Declined
As several countries, including Spain, Italy, France, Austria, Sweden and Canada, created ring-fenced poker markets, traffic at the international version of IPN declined.  It was also forced to ban some other countries.  U.S. players were cut off after the UIGEA was enacted in October 2006.  The ring-fenced countries, Turkey and Israel were later kicked off the network.
Interpoker and Parbet moved to IPN in March 2009.  This gave the network a little bump as it declined.  It still was not enough to stop the attrition in the long term.  The network announced that it would close in May 2014.  The network took the bad beat jackpot and broke it up between five freerolls in April 2014.  This distributed the €145,000 the network was holding from the bad beat jackpot drop.  All players received full balances.  IPN dealt its last hand on May 28, 2014.  Some sites, like Paradise Poker, Interpoker and Poker Heaven, moved to other networks and remain in business to this day.