Victoria Poker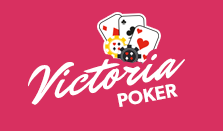 2003
2005
Out of Business
Players paid, props not paid
None
Software was unplayable and never improved
The first site to offer a Mac-supported poker room, Victoria Poker launched for play in 2003. Traffic was virtually non-existent for much of its history due to very poor software. Add slow player cashouts to the mix, and Victoria could never attract many players, despite its use of poker props. They closed a year later with most non-prop players being paid.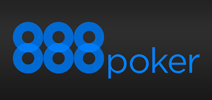 Large player traffic
Above average quality of games
Social, recreational player focused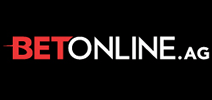 Third largest U.S. facing poker room with growing traffic.
Excellent and consistent payment processing.
Relatively juicy games.
Victoria Poker History
Victoria Poker hit the online poker scene in May 2003. It found a nice niche, or so it thought. They were the first online poker site that had a Mac-compatible client. Previous to this launch, Mac players had to use Java on no-download poker sites like Ongame. Victoria Poker also had a Windows option.
Victoria Poker used a female in its logo. It hinted that its brand could be related to royalty. That may have been the message the poker site wanted to convey, unfortunately, its platform was more like a peasant.
Victoria Poker Software Issues
At the time Victoria Poker launched, Paradise Poker and Ultimate Bet were fighting for the top spot in the online poker world. Both offered top software platforms that would still be impressive today.
That was not the case with Victoria Poker. Its software was as bad it could possibly be, even for its time. The lobby did not update often. This meant that players might not see if a game was running if it had just started. The tournament software was extremely buggy. It did not balance tables well.
The slider was difficult to operate and created odd betting amounts, even with change. There was no way to simply type in a bet amount.
The main game, and about the only one that ever ran, was 1/2 Fixed Limit Texas Hold'em. Many of these players were props that were recruited from poker forums. There was a 3/6 game on rare occasions.
Part of the reason that only one game ever ran is that multi-tabling was nearly impossible. The tables could not be resized. The table that needed first action would pop up and block the other screen. Playing two shorthanded games made the tables pop up and lock far too quickly and often. This kept serious players off the site.
Payment Issues and Closing
By the end of 2004, Victoria Poker had trouble paying players. It reached out to a professional poker prop company to try and help with liquidity. This did not bring in any more action. By this time, Party Poker was starting to crush Paradise Poker and PokerStars had become a serious contender.
Meanwhile, Victoria Poker had never improved its software. It simply could not compete with the poker powerhouses. This poker site threw in the towel in August 2005. It seems that all players got paid. The company that ran props for Victoria Poker stated that it was owed money by the company that shut its site down without any notice.
The homepage for the site claimed that the closure was temporary. This was not true. It never reopened. Today, it is a one page affiliate site for what appears to be a domain parking service.
Lessons Learned From Victoria Poker Failure
The software at Victoria Poker was among the worst in the history of the industry.  This made it unplayable and intolerable to most players.  This prevented it from being able to retain players.  Poor software quality is typically a sign of a company that is not properly capitalized or is not serious about its business.  The lesson learned is to avoid these types of sites.  A lack of players is also another sign of danger.
What Victoria Poker Was Like
The software at Victoria Poker was terrible.  It froze and lagged.  The server would repeatedly crash.  The bet slider in no limit games did not work properly and players could not type in bet sizes.  It was truly the bottom of the barrel in terms of online poker software, even for its era.
Victoria Poker was the only poker site at the time that had a Mac platform.  This made it so that there were a few loyal players that had no other options for online poker.  There was also a Windows platform.  There were some decent games at Victoria Poker, even with half the players being props.
Where Are Victoria Poker's Components Today?
Victoria Poker's software was awful.  It was retired when the site went out of business.
Scandals Related to Victoria Poker
Snapshot
Player Funds Lost?
Yes
Last Payout:
2005
The only scandal related to Victoria Poker involved prop players not getting paid when the site closed.
Player Impact
All Victoria Poker players were never paid.  The site stopped communicating with players immediately after flicking the switch on the online poker room.
Related Failed Sites
Victoria Poker Timeline
Victoria Poker launches, becomes first site with Mac platform.

Victoria Poker looks for prop players to help with site traffic.

Victoria Poker reached out to BonusWhores to refer more props.

Victoria Poker closed.
Victoria Poker FAQ
When did Victoria Poker launch?
Victoria Poker dealt its first online poker hand in May 2003.
What was the first Mac-friendly poker site?
Victoria Poker was the first poker site to offer a native Mac platform.
When did Victoria Poker close?
Victoria Poker shuttered in August 2005.