PokerShare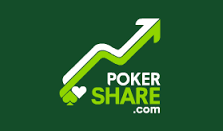 2005
2007
Out of Business
All players paid
Kahnawake Gaming Commission
Business model that was not sustainable or accepted by network operators
PokerShare launched as a poker room with an innovative plan that allowed players to own a part of the company. PokerShare never fully got support of its network, Ultimate Bet, which had didn't really have other poker skins. After brief stints on other networks, PokerStars called it quits in 2007 after two years in operation with all players paid.
More About PokerShare
Screenshots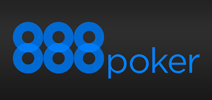 Large player traffic
Above average quality of games
Social, recreational player focused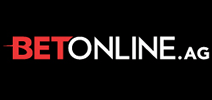 Third largest U.S. facing poker room with growing traffic.
Excellent and consistent payment processing.
Relatively juicy games.
PokerShare History
PokerShare opened with a unique business plan.  The site offered players a way to own part of the company and share in its profits.  This sounded like a great way to attract players.  The problem is that UltimateBet, its network partner, didn't like the competition.  UltimateBet ran PokerShare off its platform because players were leaving the main skin to play at the other poker room.
The journey of PokerShare moved to Tain and later Microgaming.  That failed to work and they went out of business in 2007.  All players were paid.
PokerShare Operations
PokerShare launched in April 2005. It was a skin on the Exscapa Network. That was a fancy way of saying it was an Ultimate Bet skin. While there were a handful of skin on the Exscapa Network, most were irrelevant. These included Devil Fish Poker and Green Tie Poker. Ultimate Bet, a site that had employees cheating at its poker tables, had no problems sabotaging business relationships with its skins. Pokershare was no different.
Players at PokerShare were promised a portion of the company's equity in exchange for action. Rakeback in amounts up to 27% was permitted. At the same time, players earned points that went towards a 40% ownership in the PokerShare company through a trust. Points were cumulative. Players that went inactive would still own part of the company. This was part of its allure.
PokerShare claimed that it would pay players profit sharing every three months. This never happened.
Players ran into multiple problems. First, any financial instrument used at Ultimate Bet on a previous account would not work at PokerShare. Whether this was an issue intentionally created by Ultimate Bet or a software limitation is unknown, but considering Ultimate Bet facilitated cheating by its employees, it is difficult to give them any benefit of the doubt.
This interference with payment processing made it difficult for players to deposit as any credit card or Neteller account used at Ultimate Bet would get declined. This caused frustration among players attempting to move from Ultimate Bet to PokerShare.
Ultimate Bet grew unhappy with PokerShare as players that once gave action to Ultimate Bet were slowly gravitating towards the skin that promised equity in the new site. These customers could not only receive rakeback at the same level as Ultimate Bet, but a portion of the company's profits were also in the cards.
The Exscapa Network, which was essentially Ultimate Bet, could not tolerate its existing customers moving to another skin on the platform. In September 2005, it ordered PokerShare to stop accepting players that already had an account on the network. PokerShare balked at this demand, but eventually submitted to it.
It did not take long before Exscapa made a demand that PokerShare could not follow. Ultimate Bet and its parent company told them that it must stop accepting action from players in North America. This was devastating to the entire concept of this popular poker site.
Most of its players were in the United States or Canada. It could not survive without the rake generated by those players.
By November 2005, PokerShare was out of business on Exscapa. It ceased operations at 9am ET on November 14. Ultimate Bet and Exscapa had put the clamps down on all of its potential customers. Players received an email stating that checks would be sent out for all available balances. The shares earned in the company based on VIP points ended up being voided.
Players were not given any option for withdrawals. Many would have preferred a cashout through an ewallet. That is not how Ultimate Bet wanted to handle the fallout. It forced players to accept a check, whether they liked it or not.
PokerShare filed a $100 million lawsuit against Ultimate Bet and Exscapa. The opponents settled in February 2006. They went on to launch CasinoShare, based on the same concept.
PokerShare relaunched on the Tain Network in March 2006. The Tain Network collapsed after the Unlawful Internet Gambling Enforcement Act was enacted in September 2006 as it stopped accepting Americans. This left PokerShare without any U.S. players once again. The poker site moved to Microgaming in November 2006. It was unable to retain much of its business after moving to its third network in a year.
PokerShare decided to throw in the towel. It never generated enough revenue to pay players the 40% revenue share it once promised.
Lessons Learned From PokerShare Failure
PokerShare attracted players by claiming that a piece of the ownership would be earned based on the level of play.  The terms of this were never fully disclosed.  The equity perk was in addition to rakeback and bonuses.  This meant that PokerShare was giving away a lot of money in an attempt to attract players.  UltimateBet, its first network partner, was not amused.  It banned them from the network.  After that, the concept was unsustainable.
The lesson learned here is that a site promising a portion of the equity for action should be considered suspect.  Cake Poker had a similar program.  It also eventually failed.
What PokerShare Was Like
PokerShare was no different than its network partner UltimateBet.  As we know now, UltimateBet players were getting scammed during that era.  The players were exposed to the same cheaters.
The software was identical between PokerShare and UltimateBet.  The only differences were the logo and color scheme.
The same held true when they moved to Tain and later Microgaming.  There was no difference between PokerShare and other skins on the same platform.
Where Are PokerShare Components Today?
The Pokershare skin on UltimateBet's software is being used at ClubWPT.  It is believed by the poker community that Pala Interactive will use the same platform in New Jersey for poker one day.  The Tain software has since been retired.  The Microgaming platform is still used by dozens of sites.  Any player that managed to earn equity in PokerShare lost it.  The business is considered worthless.
Scandals Related to PokerShare
Snapshot
Player Funds Lost?
No. All players were paid.
Last Payout:
2007
All players got paid by PokerShare.  The only scandal directly related to it was the fact that players promised equity earned nothing for their efforts.  An indirect scandal was the UltimateBet insider cheating.  They were on the UltimateBet Network when Russ Hamilton was using rogue software to see hole cards.
Player Impact
PokerShare paid all player funds.  The only impact involved the worthless equity earned by loyal players.
Related Failed Sites
PokerShare Timeline
PokerShare launches on UltimateBet Network.

UltimateBet stops permitting players with an account on the network to sign up at Pokershare.

The network stopped allowing North American players to give action at PokerShare.

PokerShare left UltimateBet but had no immediate home.

UltimateBet pays PokerShare balances by check, even if players requested it through a different method.

Pokershare opens on the Tain Network.

The Tain Network banned U.S. players, forcing Pokershare to reevaluate its business plan.

PokerShare moved to the Microgaming Poker Network after Tain banned U.S. players.

PokerShare closes, player equity become worthless.
PokerShare FAQ
When did PokerShare launch?
PokerShare launched in April 2005.
What was the concept behind PokerShare?
PokerShare players were given 40% revenue share and promised equity in the network once tiers were achieved.
What network was PokerShare on?
PokerShare started out on the UltimateBet Network, also known as Exscapa.  It moved to Tain in March 2006.  PokerShare became a Microgaming skin in November 2006.
What happened with the PokerShare lawsuit against UltimateBet?
PokerShare sued UltimateBet for $100 million in February 2006.  The two companies settled but the dollar amount was never disclosed.