Absolute Poker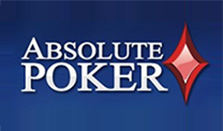 100% loss of player funds
Kahnawake Gaming Commission
Misappropriation of player funds uncovered by Black Friday
Absolute Poker launched in 2003 under the company name Absolute Entertainment SA. The company was based in Costa Rica but held a gaming license through the Kahnawake Gaming Commission (KGC). The KGC is located on sovereign tribal land just outside of Montreal, Quebec. While the company licenses some legitimate online gaming companies, there have been several stories of failures coming from KGC licensed companies.
More About Absolute Poker
Screenshots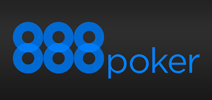 Large player traffic
Above average quality of games
Social, recreational player focused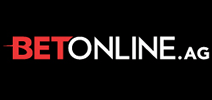 Third largest U.S. facing poker room with growing traffic.
Excellent and consistent payment processing.
Relatively juicy games.
History of Absolute Poker
Absolute Poker launched in 2003. A group of students from the University of Montana decided to take advantage of the online poker boom. The site failed to attract a large player pool until the UIGEA went into effect in the United States. They stayed in the U.S. market after this and the site grew exponentially. It later merged with UltimateBet.
Absolute Poker and UltimateBet were plagued by insider cheating scandals. This caused tens of millions of dollars to get stolen from players. The sites used deposits to cover these losses. Absolute Poker and two of its officers were charged on Black Friday. This exposed a massive shortfall of funds that led to the demise of the site.
Absolute Poker Launches
Absolute Poker sponsored a $10,000 freeroll to kick off the launch of real money play.  Cash games did not take off as planned so the company also launched a large prop program.  A prop is a player that is paid by the house to help start games and keep short-handed games from breaking.  Prop players are typically paid 100% rakeback but due to software deficiencies, Absolute Poker could not compute rakeback.  Players were instead paid per hand based on the limit that they were playing.  Props were allowed to play in all cash games with a big blind of $1 or higher but no higher than a $10 big blind.  Once lower limit games had a solid player base, props were only allowed to prop games other than No Limit Texas Hold'em.
A group that had little knowledge of online poker rooms built the company.  The group came from Missoula, MT, which is home to the University of Montana.  That is where the group met and came up with the idea to enter the online poker world.
Costa Rica Location
The group moved their business to Costa Rica where no license is required to operate online gambling sites.  Online poker sites located in Costa Rica have a history of issues due to this.  The relationship with the KGC started due to the poor internet backbone in Costa Rica.  KGC provides internet services to many Costa Rican companies for this reason.  The KGC is the only location in North America where online gambling sites can be hosted and is located on a major internet backbone.  An online gaming site must pay a licensing fee to the KGC to use this service.  This is essentially their gaming license.
Absolute Poker Software Company
Absolute Poker's software company was located in South Korea and were able to include any features that they wanted in the software.  They eventually acquired the company and the online poker software became the sole business of the software provider.
One of the features added to the software was a master account ability.  Allegedly added to test the software, this feature was exploited by at least one of Absolute Poker's founders.  The feature allowed any person logged in with it to see all player's hole cards at the table.  This feature was assigned to the 363rd user created in the system.  This user would be later described as "User 363".
Absolute Poker Cheating Scandal
A security feature prevented User363 from playing at the tables.  That account could only observe tables.  The insiders involved in the cheating would sit at the table with one account and have the User 363 account view the table and report all of the player's hole cards.  Many player account names including Potripper and Steamroller were used to play with this observing player at the table able to see each player's holdings.
Absolute Poker users with this feature bought into cash games of 15/30 and higher fixed limit, no limit games, and high buying tournaments.  The users logged in directly from Absolute Poker's office and the homes of employees.  These users could see all of the cards of the players at the tables that they were logged into.  The cheating players had impossibly high win rates.
Proof of Cheating Appears Courtesy of Absolute Poker Support
While many players questioned the legitimacy of Absolute Poker, it took until a tournament that started on September 12, 2007 for the online poker community to have proof that the high limit poker games were shady.
The tournament in question was a $1000 buyin tournament that included a bounty. Player CrazyMarco first alerted the online poker community about this account. CrazyMarco played Potripper heads up at the end of this tournament. CrazyMarco held 9h2h and shoved allin when the board was 4KK7 with two hearts. Potripper called with unimproved ten high and no draws. No player that was skilled enough to make it that deep in the biggest tournament at Absolute Poker would have ever have made that call.
CrazyMarco contacted Absolute Poker support requesting the hand histories. Instead of emailing the player his hand histories, the support person emailed CrazyMarco a master hand history that included every player's hole cards. This list included IP addresses of the players. The IP address of Potripper was in San Jose, Costa Rica. That was also the home of Absolute Poker.
An observer that was at every table that Potripper played on was also from Costa Rica. This player would move tables every time that Potripper was moved from one table to another. Potripper would generally fold the first hand at a table if User363 had not made it to the new table yet.
In addition to the location of the cheater, the hand histories told an impressive story. The hand history was placed into a hand replayer. This video was uploaded to YouTube. Potripper had made many questionable plays during the tournament where he would fold when his opponent had a big hand or bluff out a player with a weak holding with a 100% success rate.
Absolute Poker players flooded the forums with hand histories of Potripper showing impossible win rates and an amazing ability to pick off bluffs. Other cheating accounts were discovered too.
Absolute Poker Refuses to Admit Cheating
Absolute Poker denied any wrongdoing, instead insisting that no such master account existed that could see hole cards. These lies were torn apart by the online poker community. Eventually the KGC and Absolute Poker caved and admitted a master account existed and was used to cheat. They still refused to admit that it was an inside job.
The period of cheating has been debated in the online poker community. Some account names such as Graycat and Steamroller played on the site from the beginning. There was not enough information to pin cheating on those accounts from the launch although many believe the insiders were cheating in the games from the first day. Absolute Poker refunded $1.6 million to players and paid a $500,000 fine to the KGC. This was just a small portion of the amount that was stolen. Most players did not receive a big enough refund or they received nothing at all.
UIGEA
On October 13, 2006, President Bush signed the Unlawful Internet Gambling Enforcement Act into law. Many sites immediately left the U.S. market. Absolute Poker decided to stay in the market. A shell game was created to shield the site officers from potential liability.
Absolute Poker was sold to Tokwiro Enterprises. The company operated out of the KGC reservation and the owner, Joe Norton, has close ties to the gaming commission.
Madeira Fjord
The company also created a preferred shareholder group called Madeira Fjord in Norway. This group, made up of many original investors and friends, loaned Absolute Poker $250,000,000 on paper. This loan never existed and was only a part of the shell game. The group was to receive 12% interest per year. That meant that Madeira Fjord shareholders would receive $30,000,000 a year. Absolute Poker never made good on this contract and Madeira Fjord eventually sought bankruptcy protection. This transaction has also caught the attention of Norwegian tax authorities. The tax case has yet to settle.
Ultimate Bet Acquisition
Ultimate Bet was a publicly traded company until the UIGEA passed. The company was brought private and Absolute Poker's parent company acquired the online poker room. The two poker rooms eventually merged their player base to create a network of shared tables. The deal required the parent company to make payments to the group. The payments were not made on time and the former Ultimate Bet shareholders sought recourse against Tokwiro Enterprises. The company entered a reverse takeover with a small empty shell.
Blanca Games
Antiguan company Blanca Games was reportedly the buyer of the Cereus Poker Network. Blanca Game's CEO Stuart Gordon created many press releases and gave interviews to the press discussing how he and his company, who previously were just a small online bingo group, would clean up the network. This turned out to just be another step in the shell game.
Ultimate Bet Cheating Scandal
Ultimate Bet had its own insider cheating scandal that started before the takeover by Absolute Poker and continued well after it. Absolute Poker was ordered by the KGC to repay players that were cheated by Ultimate Bet insiders. These refunds reportedly totaled over $22 million. It was later discovered that these refunds were taken out of player deposits. The Ultimate Bet player base was merged into Absolute Poker in July 2008. This merger created the Cereus Network.
Black Friday
After a relatively quiet period for the company, the U.S. Attorney's Office in the Southern District of New York unsealed an indictment against Absolute Poker and two other online poker companies charging them with illegal gambling and bank fraud on April 15, 2011.
This date is referred to as Black Friday by the online poker industry. The two other companies, PokerStars and Full Tilt Poker, immediately ceased offering online poker to U.S. players. Absolute Poker and sister site UB.com continued to allow U.S. players to play. They did stop allowing U.S. players to deposit.
Withdrawal Requests Reversed
All withdrawal requests that had not been processed by Black Friday were reversed. Players outside the U.S. were allowed to withdraw up to $500 per request. Each request took about two weeks to process. This limit was eventually raised to $1000. Players in the U.S. could not request cashouts.
The company stated publicly that they had stopped allowing U.S. players to play but there was overwhelming evidence this had not happened. U.S. players were then told to cease play on the network. It was obvious that the software was incapable of banning players from certain countries from playing. Most U.S. players ignored this warning and continued to play figuring that they would never be paid anyway.
Reports surfaced that the Cereus Network owed about $54 million to players and only had about $5 million on hand after Black Friday. The company spent about half of that money laying off their Costa Rican support staff as required by Costa Rica law. Few players were depositing into the network so cash became depleted and in September 2011, they stopped.
Beckley Sentenced to Jail – Tom at Large
Brent Beckley, head of security and payment processing at Cereus, turned himself in. He struck a plea deal with the Department of Justice and was sentenced to 14 months in jail. Beckley also was ordered to pay $300,000 in fines to the government. His half brother Scott Tom returned to the U.S. in 2017 and pleaded guilty to a single misdemeanor.
KGC and Costa Rica Warning
As a Canadian player, you have many choices for online poker. Many gambling sites based in Costa Rica are either unlicensed or are licensed by the KGC. There is no reason to play on these sites. It is advisable to stay away from these sites as most of them are U.S. facing. It is extremely risky to play on any U.S. facing site at this time.
Lessons Learned from the Failure of Absolute Poker
Absolute Poker was started by fraternity brothers that met at the University of Montana. None of these individuals had any gaming experience. The group settled on Costa Rica as a venue to host the business. There is no gaming commission there and little in the way of any oversight for international businesses. Absolute Poker became licensed by the Kahnawake Gaming Commission, which has never been known as a legitimate oversight group.
Scott Tom, one of the founders of Absolute Poker, was caught shilling after the site stayed in the U.S. market post-UIGEA. He went to poker forums spamming the company's agenda. Little did players know, Scott Tom was orchestrating a massive cheating scandal. Tom had access to player hole cards so he never lost a hand he didn't want to intentionally.
The cheating scandal was uncovered in 2007. Many players stopped giving action to the site after that, but many remained. Those that kept playing cited the loose games and high rakeback. Absolute Poker players were ridiculed, and in the eyes of industry advocates, got what they deserved when the site imploded after Black Friday. Player deposits had been squandered by insider thieves.
The main lesson learned by the Absolute Poker implosion was not playing at a site where there was an insider cheating scandal. In the end, players were stiffed nearly across the boards.
What Absolute Poker Was Like
Absolute Poker was a tiny online poker room in its early days. Many of the players were employed by the site as props. Most of the action was at Limit Hold'em. That was the most popular game at the time.
The software at Absolute Poker was atrocious. The betting slider in pot limit and no limit games was not as useful as other sites. The fold and raise button were on the wrong side of the call button compared to all other online poker rooms. This caused players to misclick, especially when seated at multiple sites at the same time.
Traffic at Absolute Poker grew after the UIGEA was enacted. That is because major competitors such as Party Poker, iPoker, Boss Media, Ongame and Cryptologic left the U.S. market. They offered Americans a great bonus and rakeback deals to draw them to the site. This helped Absolute Poker become a legitimate contender in terms of traffic. In 2008, UltimateBet and Absolute Poker merged player pools. This made the two sites combine to become the 10th largest poker site in the world. The new platform was called Cereus. During this time, major improvements were made to the software to make it stable and more player friendly. Cereus remained competitive until Black Friday when Scott Tom and Brent Beckley, executives at Absolute Poker, were indicted by the U.S. Attorney's Office in the Southern District of New York.
Where Are Absolute Poker's Components Today?
Absolute Poker went through liquidation but the software was never acquired. It is out of service. Brent Beckley served nine months in a federal prison for his part in processing payments for Absolute Poker. Scott Tom, thought to be the main figure behind the founding of the site and insider cheating, is awaiting sentencing for his crimes related to Black Friday.
Scandals Related to Absolute Poker
Absolute Poker scandals are well-known among poker players. UltimateBet eventually merged with Absolute Poker to form the Cereus Poker Network. Before that occurred, UltimateBet had its own insider cheating scandal. Absolute Poker cheating scandal was identical to this. Insiders at UltimateBet used rogue software to see the hole cards of opponents.
Black Friday exposed the squandering of player funds at Absolute Poker. It did the same thing at Full Tilt where more than $150 million was missing when the Black Friday indictments were unsealed.
Absolute Poker Failure Player Impact
With the exception of a handful of small cashouts processed after Black Friday, players with money on deposit at Absolute Poker were stiffed. This affected the confidence of players in online poker. It is likely one of the reasons that Americans snubbed online poker in the years following Black Friday.
Related Failed Sites
Timeline of Events
Absolute Poker launches

Internal prop program created

Absolute Poker stays in U.S., fights to attract American players through lucrative bonuses and rakeback deals.

Absolute Poker and UltimateBet announce merge of companies but not player pools.

Shareholders with exposure to U.S. form Madeira Fjord in Norway and are issued $250 million in bonds payable at 12 percent interest.

Players start to accuse Absolute Poker of cheating.

Kahnawake Gaming Commission launches investigation into cheating allegations.

Absolute admits to cheating scandal.

Absolute states cheating occurred during 40-day period. Many players believe it lasted through Absolute Poker's entire existence to this point.

Kahnawake Gaming Commission fines Absolute Poker $500,000 for cheating scandal.

Absolute Poker and UltimateBet merge player pools.

Madeira Fjord shareholders stop receiving dividend payments on debt.

Affiliates complain about slow payments.

U.S. Department of Justice unseals indictments against Absolute Poker executives Scott Tom and Brent Beckley.

All pending cashouts canceled.

Absolute Poker settles with union employees on severance packages.

A handful of props and players outside the U.S. receive small withdrawals.

Madeira Fjord files for bankruptcy in Norway.

Brent Beckley pleads guilty to role at Absolute Poker.

Beckley sentenced to 14-month prison sentence.

Beckley released from prison after nine months.
Absolute Poker FAQ
What year did they launch?
Absolute Poker dealt its first hand of online poker in 2003.
When did Absolute Poker closed?
They went offline in 2011.
Why did Absolute Poker close?
The site owed more than $50 million to players. It has only a small fraction of that. Much of it was lost when player funds were used to repay cheating victims.
How much money did Absolute Poker owe players when it closed?
Estimates put that amount around $45 million.
Was there a cheating scandal at Absolute Poker?
Yes. Scott Tom is purported to be the mastermind behind it.
What method did the cheaters use at Absolute Poker?
Insiders developed software that made them able to see hole cards of opponents at the table.
Did anyone go to jail over the Absolute Poker scandal?
Brent Beckley spent about one year in jail for payment processing related to Absolute Poker.
What happened to Scott Tom?
Scott Tom was likely culprit in the cheating scandal. He was indicted on Black Friday. He returned to the U.S. in 2017 and pleaded guilty to a single misdemeanor for his part with Absolute Poker.