Pokertropolis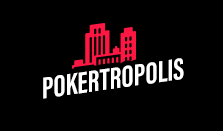 2004
2006
Out of Business
Players seemed to get paid, what few of them that there were.
None
The site was almost entirely robots with few players. After this was exposed, the site collapsed.
The timing was right, the execution was terrible. Pokertropolis launched at the peak of the poker boom in 2004 but had a hard time gathering real traffic. Most of the action at the Pokertropolis tables appeared to be bots, significantly tarnishing the reputation and squashing any hopes that the poker room would grow naturally. They folded in 2006 with most players apparently being paid.
Screenshots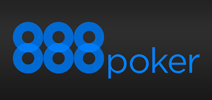 Large player traffic
Above average quality of games
Social, recreational player focused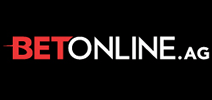 Third largest U.S. facing poker room with growing traffic.
Excellent and consistent payment processing.
Relatively juicy games.
Pokertropolis History
Pokertropolis was the largest online poker room that nobody ever played on. That is because they used house bots instead of prop players. These bots were programmed with various betting styles. The bots did not collude or cheat in any way. Pokertropolis denied that they were using bots when asked. Even with that denial, the evidence was overwhelming that bots were being used on on their poker room.
Pokertropolis Bot Habits
There was no such thing as a full table at Pokertropolis. There was always one seat open. If there just happened to be a full table and a real player got on the waitlist, a seat would immediately be available for the human. If a human sat at a table with a seat open, within a few hands, one of the bots would leave the table.
There was never any chat at the poker tables. If a human would try to start a conversation there would never be a reply. Even though there would be 1,000 players in the Fixed Limit Texas Hold'em games, there would be virtually no other traffic, even at No Limit Hold'em. Most of the tournaments were fixed limit Texas Hold'em. Even though most online poker rooms have more tournament players than cash game players, Pokertropolis had almost five times more cash game players than players in tournaments.
The traffic at Pokertropolis was unlike any other poker room. Virtually all poker rooms have peaks and valleys throughout the day. If an online poker room markets to U.S. players, their primetime will be during the evening hours in the U.S. During the morning and early afternoon, the traffic will be significantly lower. This did not happen at Pokertropolis. Their traffic numbers were almost identical during a 24 hour period. This traffic evidence was posted on a popular poker forum and within a day Pokertropolis traffic started to resemble human online poker rooms. The bots would slowly be removed throughout the late hours and replaced around primetime.
Pokertropolis Closes
Pokertropolis accepted players from the U.S. As it became apparent the UIGEA would get passed in the U.S., this poker site abruptly closed. At the time that they closed, there were very few real players reporting cashout success at Pokertropolis. There were also no players reporting getting stiffed. This further backs up the evidence that the poker room was entirely bots.
Considering the large traffic count, there would have been more than a couple of players talking about cashouts in online poker forums. It appears that no players are owed money from the closure of Pokertropolis because they did not have many real players, despite having nearly 1,000 peak players. It looks like the only thing that was affected by the closing of Pokertropolis was the employment of thousands of bots.
Lessons Learned From the Failure of Pokertropolis
Pokertropolis was clearly a site infested by bots.  Unlike those in today's poker world, their bots were not good players.  The bots also did not cheat.  The lobby was full of tables with one seat open.  There were no full tables.  This was a red flag that should have shown players that something was not right.  Another obvious issue was that players that tried to chat at the table received no response.  In general, players will receive a reply if they ask the table a question.  Pokertropolis was the only site that had the same player count 24 hours a day.  The lesson learned is to be wary of unknown sites full of players that never chat and does not have fluctuations in traffic.
What Pokertropolis Was Like
The software being used was adequate for its day.  The fact that it was infested with bots may not have been immediately obvious to players not looking for it.  The bots played loose and the games were decent.  There was no obvious cheating.  The lobby was full of tables with one seat open.  All tables were Fixed Limit Texas Hold'em.
Where Are Pokertropolis Components Today?
The Pokertropolis software died with the site when it closed in 2006.  It is unknown what happened to the unemployed bots.
Scandals Related to Pokertropolis
Snapshot
Player Funds Lost?
No
Last Payout:
2006
The only scandal related to Pokertropolis is that it had fake players that were bots.  The site was so irrelevant that it had no connection to all of the other issues in the industry during the poker boom.
Player Impact
It seems that there were no real players at Pokertropolis when it failed.  If there were, nobody complained about getting stiffed.  This leads us to believe that all players were paid in full.
Related Failed Sites
Pokertropolis Timeline
Pokertropolis opens.

Players become suspicious of bots at the site.

Pokertropolis closes, hundreds of poker bots became unemployed.
Pokertropolis FAQ
When did Pokertropolis launch?
Pokertropolis dealt its first hand in 2004.
Did Pokertropolis have bots?
Yes. The site used bots as prop players.
Did the Pokertropolis bots cheat?
No. It seems like the Pokertropolis bots played passively and did not communicate.
Did Pokertropolis have any skins?
Yes. Poker Blue was a skin on the network.
When did Pokertropolis close?
Pokertropolis quietly disappeared in September 2006.