PitBull Poker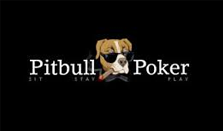 2004
2009
Out of Business
Insider cheating, lack of regulation
Pitbull Poker was a small site poker room that launched in 2004. They were hindered by poor software and even during their peak, only microstakes players played on the room. Plagued by prop and bonus abusers as well as insider cheating, Pitbull called in quits in 2009. Unfortunately for players, because the site never gained any notable traffic, they likely did not run off with that much in player funds.
Screenshots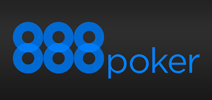 Large player traffic
Above average quality of games
Social, recreational player focused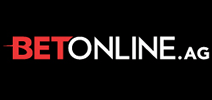 Third largest U.S. facing poker room with growing traffic.
Excellent and consistent payment processing.
Relatively juicy games.
Pitbull Poker History
Pitbull Poker developed one of the worst poker platforms in history.  The site only offered a Flash software.  This meant that anyone could please regardless of operating system.  The problem is that it lagged and crashed often.  This made it hard to attract players, even with a free $10 promotion open to all players.
The lack of players was not the only problem at Pitbull Poker.  It was the site of an insider cheating scandal.  The poor software permitted insiders to view hole cards of opponents.  This made it so that many depositors were fleeced and never got a fair deal.  The site collapsed in 2009 after these revelations went public.  No players were paid.
Pitbull Poker was formed in April 2004. The poker room was first announced on WSOP.com, a website that was designed to confuse people into thinking that it was the World Series of Poker. Pitbull's parent company would later lose the WSOP.com domain in a cybersquatting suit with Harrah's Entertainment.
Pitbull Poker Free $10 Bonus
Pitbull Poker did not offer players a downloadable version of their software. All tables were in java. This meant that players could play on both Mac and PC, a unique feature for its time. Players were drawn by a free $10 no deposit bonus. Security at Pitbull Poker was poor and many players abused this free $10 bonus repeatedly.
Props and Bonus Abusers
Besides players taking advantage of the $10 free bankroll, the only other players at Pitbull Poker were prop players. These players were contractors hired by a third party to help start games and keep shorthanded games alive. Even with paid players, there will still very few games.
Insider Cheating
Pitbull Poker was accused by poker players of having superusers. Much like the cheating that was uncovered at Absolute Poker and Ultimate Bet, players accused insiders of being able to see hole cards. At least three separate superuser accounts were uncovered.
Pitbull Poker Leaves in Middle of Night
On September 29, 2009, Dave Brenes, who held the title of Network Manager, posted in the Two Plus Two forum that site owners had entered the office at 3am and removed computers and office equipment. Within hours, the site went down and never returned. The amount of player balances lost is unknown. Considering the lack of games, and the number of players that abused the free $10 and lost it, this was likely one of the smaller online poker frauds in history.
Avoid Costa Rican Based Sites
The company operated out of Costa Rica. Most companies that operate out of Costa Rica do not have a gaming license. Some that do are licensed through KGC. Costa Rica does not require a gaming license to operate there, only a business license. For this reason, there have been many issues with companies operating in Costa Rica. It has been known to attract individuals with a past criminal record that may prevent them from being licensed anywhere. It is also easy for people to disappear with the money. There are too many great choices for online poker players to play at a Costa Rican website.
Lessons Learned From Pitbull Poker Failure
Pitbull Poker was a java site before those were widely accepted as safe. There were always concerns about security. Pitbull Poker gave all players a free $10, something to be concerned about from a site without a gaming commission overseeing it.  The biggest issue was that insiders used special software to see the hole cards of opponents, much like what happened at Absolute Poker and UltimateBet.
The lesson learned is to not trust a site that does not have a gaming commission with it that is based in Costa Rica.  Players should also be wary of a site that looks like it was published by a child.  Both of those problems were found at Pitbull Poker.
What Pitbull Poker Was Like
Pitbull Poker was a tiny site with micro limit action.  The only game available was Texas Hold'em.  Most of the action was no limit, however, there were a few limit games.  It was rare to find a game above $.25/$.50 blinds.  The software was trash.  It lagged and had no features.  The server would crash for long periods of time, frustrating what few players the site had.
Where Are Pitbull Poker's Components Today?
The Pitbull Poker software was unplayable.  It died along with the site.  Dave Brenes was the site manager.  He has not been heard from since 2009.
Scandals Related to Pitbull Poker
Snapshot
Player Funds Lost?
Yes
Last Payout:
2006
The Pitbull Poker insider cheating scandal and the subsequent stiffing of players is what players remember most about the site.  Pitbull Poker had no relationship to other cheating scandals but the ones at Absolute Poker and UltimateBet were similar.
Pitbull Poker Player Impact
Pitbull Poker either squandered or stole player funds.  Anybody with money on the site lost it when Pitbull Poker failed.
Related Failed Sites
Pitbull Poker Timeline
Pitbull Poker opens.

UIGEA passes in the United States, Pitbull Poker remains in the market.

Players accuse Pitbull Poker of insider cheating.

Compelling evidence is offered that the cheating accusations are true.

Pitbull Poker owners shutter the site in the middle of the night. All player funds were lost.
Pitbull Poker FAQ
When did Pitbull Poker open?
Pitbull Poker dealt its first real money poker hand in April 2004.
Did Pitbull Poker accept U.S. players?
Yes. Americans were permitted at Pitbull Poker for its entire existence.
When did Pitbull Poker close?
Pitbull Poker closed on September 29, 2009.
What happened to player funds when Pitbull Poker closed?
All deposits on hand were lost. The site did not pay anybody.