YourPoker Network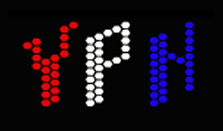 2004
2004
Out of Business
Inability to market site, low traffic
YourPoker Network was a collection of small poker rooms that operated for one year, 2004. The poker network had the highest rake for poker rooms at the time and also had trust issues – which doomed a poker room seeking the approval of newly minted online poker players after the Moneymaker boom. When YPN closed in December of 2004, all non-prop players were apparently paid.
Screenshots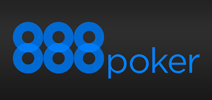 Large player traffic
Above average quality of games
Social, recreational player focused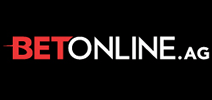 Third largest U.S. facing poker room with growing traffic.
Excellent and consistent payment processing.
Relatively juicy games.
YourPoker Network History
The YourPokerNetwork launched in March 2004. The site obtained the mailing list from Big Bet Poker and solicited those players to join. One of the skins on the network, PokerPot, was a former Big Bet Poker skin. Many of the former Big Bet Poker players were props there. Some also landed prop jobs at YourPokerNetwork.
It was just about the height of the poker boom when YourPokerNetwork launched. The skins consisted of brands that had virtually no value or recognition.
Delta Poker
Delta Poker was probably the best known YourPokerNetwork skin. It was the second online poker room in history. It opened about one year after Planet Poker. The site had its own platform until it moved to YourPokerNetwork in 2004. Delta Poker had scheduled games each night. One night would be Omaha, the next night fixed limit Texas Hold'em. The next might be NLHE. Each was a different limit. It was like a home game with the same nightly crowd.
After YourPokerNetwork failed, Delta Poker moved to the Americas Cardroom Network. This was a Dobrosoft platform operated by BetCris, a well respected sports book. This network eventually closed and Americas Cardroom, as well as Delta Poker, moved to Ongame. Delta Poker went out of business after the UIGEA went into effect. Most of its players were Americans and its network dropped U.S. players.
Other Skins at YourPokerNetwork
Delta Poker was the best known skin on the network, but there were several others. These included DeltaPoker, PokerDreams, PokerPot, TipsyPoker, NutzPoker, Pokeroo, SeniorPoker, CheckorBet.
Issues at YourPokerNetwork
The poker boom was happening across the world. It seemed to have missed this network. There were a couple of reasons for this. One is that it had the worst rake in all of online poker at the time. It raked $.05 per $1, which was unheard of at the time. That type of rake schedule is common in today's poker world.
The bigger issue had to do with its reputation. The network would advertise guaranteed multi-table tournaments. If the tournament was in danger of not meeting it, they would delay the start of the event. The software, like all during that era, was not capable of late registration. The delay would anger players that made the tournament on time. Even worse, if the overlay was large enough, the site would just cancel the event entirely. This may have been what led to its demise.
On December 1, 2004, the network contacted all players to tell them that the network would cease operations immediately. Players were told to cashout by December 30, but that all game play was suspended. That was not actually the case. Players were able to play up until the December 30, 2004, date of closure.
Like many other sites, props got stiffed the last paycheck when the YourPoker Network ceased operations. Player funds were reportedly paid in full.
Lessons Learned From Failure of YourPokerNetwork
YourPokerNetwork was a tiny platform with several skins that had no brand value. Most of the players on the site were props employed by the network to get games started. This is a sign of a problem. Any site that is dark for many hours a day and needs to employ players to get a game or two running is likely suffering financially.
Another issue was that YourPokerNetwork would spread tournaments that would miss the guaranteed minimum prize pool and cancel them or pause until enough players entered. Many players thought this was dishonest.
The lesson learned is to patronize sites with action or play at sites that refuse to honor tournament overlays.
What YourPokerNetwork Was Like
YourPokerNetwork had decent software but it was a ghost town. There were no games during most periods of the day. A rare $1/$2 or $3/$6 Fixed Limit Hold'em game would run during peak hours.
Most of the action at YourPokerNetwork was at tournaments. Unfortunately, after paying overlays for long periods of time, the network stopped honoring guaranteed prize pool. They would either cancel them or delay them until enough players entered.
Where Are the Components of YourPokerNetwork Today?
YourPokerNetwork's software was permanently retired after the site closed in 2004.
YourPokerNetwork Player Impact
All players were paid when the site failed.
Player Funds Lost? No
Last Payout: 2004
Related Failed Sites
YourPokerNetwork Timeline
YourPokerNetwork opens

YourPokerNetwork stops honoring tournament guarantees

YourPokerNetwork announces that it will close within 30 days

All players paid
YourPokerNetwork FAQ
When did YourPokerNetwork open?
YourPokerNetwork opened in March 2004.
What skins were on YourPokerNetwork?
Delta Poker, PokerDreams, PokerPot, TipsyPoker, NutzPoker, Pokeroo. SeniorPoker and CheckorBet were skins on YourPokerNetwork.
Did YourPokerNetwork fail to honor tournament guarantees?
Yes. This behavior likely ran off what little traffic the network had.
When did YourPokerNetwork close?
YourPokerNetwork closed in December 2004.
Did all YourPokerNetwork players get paid?
Yes. All players were paid by January 2005.