Wingows Poker and Walker Poker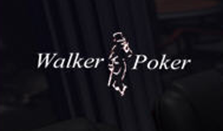 2006
2013
Out of Business
Wingows Poker deposits lost, Walker Poker deposits paid by Merge Gaming, VIP and rakeback were lost
Kahnawake Gaming Commission
Incompetent ownership
Wingows Poker was a small online poker room which launched in 2006. Originally, on the Dobrosoft Network, Wingows ultimately moved to Dynamic Gaming where it got caught up in Futurebet's issues. The site closed with no players being paid, although a site called Walker Poker offered previous Wingows players 25% of their balance in rakeback. Walker was eventually acquired by Merge Gaming and players that had balances at that point were paid.
Screenshots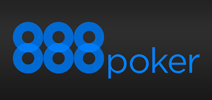 Large player traffic
Above average quality of games
Social, recreational player focused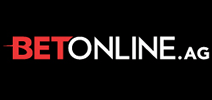 Third largest U.S. facing poker room with growing traffic.
Excellent and consistent payment processing.
Relatively juicy games.
Wingows Poker and Walker Poker History
Wingows Poker came out with a bang in 2006. It was a Dobrosoft site. Its owner had high aspirations. He told potential affiliates that his site would be larger than Party Poker. At the time, Party Poker was the largest site for cash games. Wingows Poker never made it quite that far. In fact, it hardly went anywhere.
Some of the blame for Wingows Poker's failure may not fall squarely on them. In 2006, Futurebet acquired the Dobrosoft Network. It renamed the platform the Digital Gaming Network. All of the existing skins on the network, including Full Contact Poker, Poker World, and Wingows Poker, merged into one platform.
Before acquiring Dobrosoft, Futurebet had been kicked off the Ongame Network for not paying players, skins, and affiliates. This should have been a red flag for Dobrosoft, who financed the purchased. According to Dobrosoft founder Vinko Dobrosevic, Futurebet made one payment to him and stopped. Dobrosoft was forced to repossess the network in 2008, but not before it had been bankrupted.
After getting screwed by Futurebet, Wingows ventured over to the Dynamic Gaming Systems (DGS) Network. For a short time, skins were open on both networks. Jungle Poker was the flagship on this network. It became quickly apparent that the same scenario was underway at DGS. Wingows Poker players got stiffed there, as well. In January 2008, DGS closed its doors without paying players.
Many players reported getting stiffed by Wingows Poker. It is hard to come up with a solid number, but we have seen multiple reports of players stiffed five figures or more. It is easy for us to estimate the loss to players at well over six figures. An article once posted on Walkerpoker.com stated the losses were around $500,000.
There were a couple of serious issues that should have tipped people off that something was wrong. First, the support phone number for Wingows Poker was in area code 419. That is in Ohio. Even at the time, it seemed like running a U.S.-facing poker site out of the U.S. was dangerous and even reckless.
Another issue was that the terms and conditions were copy/pasted from Party Gaming. Wingows Poker did not even bother to replace its name with Party Poker's in the terms.
Walker Poker
Walker Poker was a member of the Merge Gaming Network. It decided to bailout Wingows Poker players. Victims were offered 25% of their profits to play at Walker Poker. This was nothing more than a rakeback plan. Savvy players were quickly able to find similarities between Walker Poker and Wingows Poker.
In March 2013, the Merge Gaming Network assumed the chips owned by Walker Poker players. All VIP Points and all other promotions were lost. This put an end to the Wingows/Walker Poker saga. At least this time around, players got their funds paid by the site, even if all rakeback was lost.
Lessons Learned From Failure of Wingows Poker and Walker Poker
There were several signs that Wingows Poker was not a professional organization.  The support department was run out of an Ohio area code.  The terms and conditions were copied verbatim from Party Poker, including the failure to replace Party Poker with Wingows Poker.  The site was a Dobrosoft skin, which at the time were mostly scams.  Wingows Poker then jumped to the Dynamic Gaming Systems and ended as Walker Poker on Merge Gaming.
The lessons learned here are do not trust an offshore site with a U.S. area code and always be wary of skins that change networks often. Also beware of any site that copies content from another site, especially when it is too lazy to change the brand name in the stolen terms and conditions.
What Was Wingows Poker Like?
Wingows Poker was just like any other skin on the networks it was on.  The only difference is that in some cases, players on the other network skins got paid when they requested a withdrawal.
Where Are Wingows Poker's Components Today?
The Dobrosoft platform is now used by the Winning Poker Network.  Dynamic Gaming Systems went bust without paying players.  Merge Gaming still operates to this day.
Wingows Poker and Walker Poker Player Impact
Wingows Poker players were offered a terrible bailout deal by Walker Poker.  It was clear the sites were related.  It is safe to consider those funds lost.  Walker Poker players were bailed out by Merge Gaming in the end for the cash on deposit.  All rakeback and VIP points were lost.
Player Funds Lost? Yes for Wingows, Walker Poker players only lost VIP points.
Last Payout: 2013
Related Failed Sites
Wingows Poker and Walker Poker Timeline
Wingows Poker launches on Dobrosoft.

Wingows Poker opens on the Dynamic Gaming Systems.

Digital Gaming Network closed without paying players

Walker Poker opens on Merge Gaming and offers Wingows Poker players a rakeback deal to clear balances. Few took up this offer.

Walker Poker closes. Player deposits are covered by Merge Gaming. Rakeback and VIP points were lost.
Walker Poker and Wingows Poker FAQ
When did Wingows Poker launch?
Wingows Poker opened in August 2006.
What network was Wingows Poker on?
Wingows Poker started on the Digital Gaming Network.  It moved to the Dynamic Gaming Systems.  It had a skin on both platforms for a brief time.
When did Wingows Poker close?
Wingows Poker closed when the Dynamic Gaming Systems collapsed in January 2008.
What happened to Wingows Poker player funds?
Walker Poker offered 25% of the player balance to join the site.  Players could release the other 75% through a rakeback deal.
When did Walker Poker launch?
Walker Poker opened in February 2008.
What network was Walker Poker on?
Walker Poker was on the Merge Gaming Network.
When did Walker Poker close?
Walker Poker closed in March 2013.
What happened to Walker Poker player funds?
Merge Gaming covered player funds but rakeback and VIP points were lost when Walker Poker closed.