Could Another Black Friday Happen?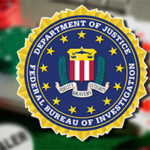 Black Friday occurred on April 15, 2011.  It was the day that indictments were unsealed that charged PokerStars, Full Tilt Poker and Absolute Poker with illegal online gambling.  The prosecuting U.S. Attorney's Office was in the Southern District of New York.  Preet Bharara led the investigation.
PokerStars left the U.S. market immediately after Black Friday and paid players.  Full Tilt left the market the following day but didn't pay players due to a lack of cash on hand.  PokerStars eventually bailed out Full Tilt players.  Absolute Poker crashed and burned, stiffing players for about $50 million; some good news is that players may receive payments.  That was after Absolute Poker and Ultimate Bet both had insider cheating scandals where tens of millions of dollars were stolen from players.
Black Friday was by far the largest internet gambling bust in history.  There is some concern that it may happen again.  Those fears seem unwarranted.
"Blue Monday" Occurred Six Weeks After Black Friday
Blue Monday occurred six weeks after Black Friday.  Blue Monday involved an indictment unsealed against Bookmaker.com, BetEd, and several online poker sites.  It originated out of the U.S. Attorney's Office in Maryland.  The poker sites named were DoylesRoom and True Poker.  DoylesRoom later became Americas Cardroom after Doyle Brunson demanded removal of his name from the poker site.
Blue Monday exposed BetEd as not having a strong balance sheet.  The site said that its funds were seized by federal authorities, putting it out of business.  BetEd was a small sportsbook that also had a Merge Gaming skin.  It was the only site out of the ones named in the Blue Monday indictment that failed.  The others moved along as if nothing had happened.  The only change was obtaining a new domain as the .com names associated with the charged sites were seized.
The same U.S. Attorney's Office in Maryland went after Bodog in February 2012.  This included seizing the Bodog.com domain.  Bodog had already moved its U.S. players to Bovada.
The common theme among these sites is that the strong brands were not affected at all by federal charges.  Each site continued to pay players just as fast after indictments were unsealed and domains seized as they did before.
Online Poker No Longer On Radar Of U.S. Government
One issue involving the motivation behind Black Friday was the amount of money involved.  PokerStars was forced to pay a $547 million fine to the U.S. Government in a settlement that included acquiring Full Tilt.  There was also more than $10 million seized in the processing system.  This was a big reward for an investigation that only could have occurred through enforcing laws against such a large company.
The two Maryland indictments did not generate much revenue at all for the U.S. Government.  The only windfall came from a seized processor that was a sting operation and some funds held in bank accounts by the sites involved.  It was nowhere near as profitable as Black Friday.
Poker Sites are More Careful These Days
Black Friday exposed a high level of carelessness by U.S. online poker sites.  Banks on U.S. soil were used to help move funds.  Cash was held in accounts within the country.  That does not happen these days.
Offshore poker sites do not keep any money inside the U.S. border.  Checks are cut from Canada or Asia and sent by FedEx.  Cash transfers originate in other countries.  Debit cards are issued by banks in other jurisdictions.  Wires are sent from international banks.  This keeps cash outside the reach of the U.S. Government.
Poker sites now use domains from other countries as opposed to .com.  Bovada uses .lv, which is from Latvia.  It is meant for a player to think it is actually Las Vegas.  Other sites use .ag from Antigua or .eu from the European Union.  These domain names are outside the reach of U.S. law enforcement.  This means that they cannot be seized.
The lack of cash and other assets on U.S. soil makes future seizures less attractive than Black Friday was.  The overall cash moving in and out of the country is also lower as offshore sites are only a fraction the size that PokerStars and Full Tilt were in 2011.  This lowers the chances that it is worth the trouble going after unlicensed poker sites but does not make such a thing impossible.  It does seem unlikely that any level of enforcement could force motivated sites out of the market with so little within reach to seize and no way to effectively close the business.
No Risk In Regulated Sites
Three states offer regulated online gaming.  Delaware, Nevada and New Jersey license poker sites.  Delaware and New Jersey go a step farther and also offer online casino games.  Nevada and New Jersey use state gaming commissions to oversee operations.  Delaware operates online gambling through its state lottery. This means that funds are as safe at these sites as they would be in a live casino.  It also means that no federal laws are violated.