DoylesRoom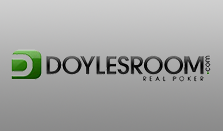 2004
2011
Rebranded as Americas Cardroom
Winning Poker Network bailed out players
Kahnawake Gaming Commission
Suffered massive losses on Cake Poker Network
The online poker room endorsed by Doyle Brunson, Doyles Room was many of the small to medium poker sites that thrived in the wake of the online poker boom. They were the victim of a bad luck as three of their network homes either decided to leave the United States or ran into financial issues. Doyles Room eventually rebranded/merged with Americas Cardroom after Black Friday.
Screenshots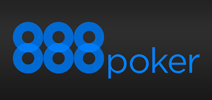 Large player traffic
Above average quality of games
Social, recreational player focused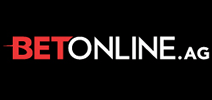 Third largest U.S. facing poker room with growing traffic.
Excellent and consistent payment processing.
Relatively juicy games.
DoylesRoom History
DoylesRoom was named after professional poker legend Doyle Brunson.  He was believed to be a part-owner of the site.  DoylesRoom launched on Tribeca Tables.  This was a platform used mostly by casino companies that wanted to offer poker early in the boom years.  The software was adequate, however, it suffered after U.S. players were banned shortly after the UIGEA went into law.
DoylesRoom was intent on finding a home that accepted U.S. players.  It moved to Microgaming until that network blocked Americans.  The next stop was Cake Poker.  DoylesRoom ran into financial issues on the Cake Poker platform and was acquired by the parent company of the Winning Poker Network.  That poker network was called Yatahay at the time.  DoylesRoom is now called Americas Cardroom.  The rebranding occurred in 2011.
Lessons Learned from the Failure of DoylesRoom
DoylesRoom was a journeyman poker site.  It started on Tribeca Tables, which later became the Tain Network.  It moved to Microgaming after U.S. players were banned on its previous network home.  After Microgaming booted Americans, DoylesRoom moved to Cake Poker.  It seems that is where the troubles began.  DoylesRoom players were big losers on the network and there were issues processing those payments.  The site moved to Winning Poker after that.
The moral of this story is to be concerned about sites that do not have a stable network home.  Moving from one network to another every year or two is a red flag.
What DoylesRoom Was Like
There was nothing unique about DoylesRoom.  The site was always a skin on a large network.  It was named after Doyle Brunson, but he never played on the site.  There was nothing special about DoylesRoom with the possible exception of players had access to better rakeback deals than what other skins on the same network offered.
Where Are DoylesRoom Components Today?
Today's Americas Cardroom is basically DoylesRoom.  The players that had accounts at DoylesRoom were moved to Americas Cardroom in 2011, a brand that had been retired since 2007.
Scandals Related to DoylesRoom
Snapshot
Player Funds Lost?
No. Americas Cardroom bailout.
Last Payout:
2011
Additional Resources:
Casino City
DoylesRoom was a part of two networks with a history of failed sites.  Microgaming sat on the sidelines while operators like Eurolinx, Bet Hold'em and Tusk Investments stiffed players.  Cake Poker was another platform where skins failed without paying players.  These rooms included Cake Poker, Win Cake, Lock Poker, Stryyke and Tower Gaming.
DoylesRoom Player Impact
Players at DoylesRoom were not affected by the site's failure.  The skin was moved to the Winning Poker Network and operated as normal.  After a few months, it was rebranded as Americas Cardroom.  That site has a history of bailing out failed poker sites.  DoylesRoom players all got paid.  There was not even a wager requirement for a cashout.
Related Failed Sites
DoylesRoom Timeline
DoylesRoom opens.

UIGEA enacted, DoylesRoom stays in U.S. market.

Tribeca Tables and Tain merge, DoylesRoom stays on platform.

Tain leaves U.S. market. DoylesRoom starts to look for new home.

DoylesRoom moved to the Microgaming Poker Network.

The Microgaming Poker Network stops accepting new U.S. players.

The Microgaming Poker Network bans all U.S. players. DoylesRoom looks for new home again.

DoylesRoom moved to Cake Poker and accepts U.S. players again.

Players start complaining about slow payments. Rumors start that DoylesRoom owes Cake Poker millions of dollars.

DoylesRoom rebranded as Americas Cardroom.
DoylesRoom FAQ
When did DoylesRoom open?
DoylesRoom opened in 2003.
What networks were DoylesRoom on?
DoylesRoom was on Tribeca Tables (2003), Tain (2006, Microgaming (2007), Cake (2009) and the Winning Poker Network (2011).
Was DoylesRoom named after Doyle Brunson?
Yes. The site used his name and image but he never played there.
What is DoylesRoom called today?
DoylesRoom became Americas Cardroom in 2011.