Weekly Roundup April 5th 2013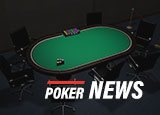 State legislatures are nearing an end to their sessions.  It appears that New Jersey will be the only state that will move ahead with regulated online poker though there is still time left for others to join them.
Illinois Governor Says Online Gambling Too New
Illinois Governor Pat Quinn told NPR that he felt that online gambling was too new and unproven to support it.  This came as the state looks to expand gambling to the internet, as well as into racetracks and airports.  A bill that would regulate online poker and casino games is being debated in the state legislature but quotes from Governor Quinn make it seem he would veto online gambling, just as he vetoed a previous bill that would have expanded gambling.  Illinois is desperately looking for ways to fix their underfunded state pension system.  Gambling appears to be a favored way to obtain this goal.
Tribal Online Gaming Commission Considered
Tribes are considering how they may partner to compete against commercial casinos and card clubs in the online gaming world.  One of the biggest issues facing tribal interest is that there is not a unified voice in Indian Country.  Pechanga and Spectrum Gaming Group have announced a conference on June 3, 2013 to discuss how tribes may unite to create one strong voice.  Tribes figure to play a large part in the US online gambling landscape as the industry expands into states that are not controlled by large casino companies or lotteries.  More information may be found at indiancountryonline.net.
AdamEve Poker Suspends Cashouts and Poker Network
AdamEve Poker is a member of the Revolution Gaming Network.  The group has reported for weeks that they are getting slow paid by the network on their share of rake generated and chips won by their players on the network.  They allege that they are owed six months' worth of revenue.  AdamEve Poker has stated that they have been paying poker withdrawals out of pocket but can no longer afford to do so.  They have now suspended all withdrawals and poker action until they are paid in full.  This move does not affect the casino games.
AdamEve is not the only group complaining about Revolution Gaming.  US players on Lock Poker and Juicy Stakes are currently waiting as long as five months to receive their winnings.  This has caused Safest Poker Sites to urge caution while playing at these rooms.
Zynga Launches Real Money Poker
Zynga has launched real money online poker for the first time.  The service is available only to their UK players.  The Zynga skin launched on the Party Poker Network.  Traffic on the network has remained unchanged since Zynga joined it.  Zynga has applied for a license to operate in Nevada but they have yet to receive approval.
Florida Legislature Passes Sweepstakes Machine Ban
On its face, it would appear that the Florida Legislature's bill that bans sweepstakes machines was created to abolish an industry that operates in the grey area of the law.  Unfortunately for online poker players, language in the bill would also make it illegal to use a computer to play online poker or any other form of online gambling.  The bill heads to Governor Rick Scott's desk where he is expected to sign it.