Weekly Roundup August 23 2013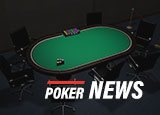 Update August 24, 2013: Ultimate Poker Launches Version 2.0 and VIP Program
Ultimate Poker launched its Version 2.0 software platform today.  It eliminated several bugs that were common complaints among players.  This included the table forcing itself to the front when the action was on a player.  Animation was greatly improved as well as it removed lag that affected play, especially for those that play more than one table.  Tournaments now have late registration and rebuys.
A new VIP program called Color Up was also introduced.  It has ten tiers and rewards players with bonuses, gift cards and merchandise.
No new games were added and several other features are slated for future releases.  These include waitlists and player notes are among features players have asked for but are not available in this release.
You can read our Ultimate Poker Review here.
California Online Poker Bill Revived and Dies in 24 hours
California Senator Lou Correa (D-Santa Ana) amended SB 678 earlier this week, which would legalize and regulate online poker in California.  The amendments included a provision that would have made the bill an urgency statute.  This would have required a two-thirds majority to pass and the bill would have gone into effect immediately upon being signed by Jerry Brown.  The Poker Players Alliance made an announcement the next day that the declared the bill dead on arrival.
Red Star Poker Leaves Revolution Gaming for Microgaming
Red Star Poker, one of the original skins on the Revolution Gaming Network, abruptly moved from Revolution Gaming to the Microgaming Poker Network (MPN) this week.  Red Star Poker did not accept new U.S. players but had many grandfathered players.  These players were forced to withdraw their funds as MPN does not allow Americans to play on the network.
Revolution Gaming has experienced a number of issues.  Intertops recently ring fenced its mid and high limit cash games and tournaments.  There have also been complaints of slow player payments by Lock Poker and Juicy Stakes, the two skins that still accept new U.S. players on the network.  Smaller skins have publicly complained about waiting months for reconciliation payments from the network.
Wynn Applies for New Jersey Interactive Gaming License
Wynn Resorts announced that it applied for an interactive gaming license in New Jersey.  Steve Wynn once owned the Golden Nugget in Atlantic City.  That property is now known as the Atlantic Club, which is the same property PokerStars tried to acquire.  Wynn does not own any resorts in Atlantic City at this time.
PokerStars Claims Small Victory in Illinois Loss Recovery Lawsuit
PokerStars won the latest step in a lawsuit that attempted to gain access to its New Jersey interactive gaming license application.  The lawsuit seeks to recover losses through an Illinois loss recovery statute that applies to illegal gambling.  The judge did not rule on the merits of the case.
How to Find Your U.S. Full Tilt Poker Balance
Pokerfuse published in depth instructions on how former U.S. Full Tilt Poker players can find their account balances.   The Garden City Group will begin accepting applications from Full Tilt victims starting on September 16, 2013 through its Fulltiltpokerclaims.com website.  Applications will be accepted for 60 days.