Why Players in Regulated States Play Offshore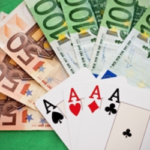 Delaware, Nevada and New Jersey each have regulated online poker. Each state's casinos may spread games that are licensed by either the state gaming commission or lottery, depending on the jurisdiction. This has helped protect player funds and generate tax money for state government. Players mostly backed online poker legalization. When the actual product came to market, many decided to leave their action at offshore sites. So why do US poker players from regulated states turn to offshore online poker? There are many reasons for this. Take a look at a few.
Small Player Pools
The biggest problem with state-regulated online poker is the lack of liquidity. The largest regulated U.S. site is WSOP.com Nevada. It shares the player pool with Delaware. It is only the fourth largest U.S. poker site, according to PokerScout. It is slightly larger than Merge Gaming. Ignition is about six times larger. Winning Poker and BetOnline are about triple the size of WSOP.com Nevada.
It is not just cash game traffic that suffers from a lack of players. Tournaments are smaller. This makes it difficult to have a large guaranteed tournament. It also makes all but the smallest sit-and-gos difficult to get off the ground. The poor game selection leads serious players to offshore sites or at least makes them split action.
Taxes create higher rake, fewer promotions
The rake at poker in New Jersey is higher than normal. The sites charge 5.5%, as opposed to the normal 5%. This is due to the 17.5% tax rate New Jersey poker sites pay. This also affects promotions available to New Jersey players. VIP programs are less lucrative in New Jersey than they are at offshore sites. Leaderboard prize pools and other perks are often much lower.
The situation is not as bad in Nevada and Delaware. This is due to the lower tax rate in Nevada of 6.75% and the fact that the Delaware Lottery runs the games in that state.
No Rakeback Deals
Some U.S. players prefer rakeback on the action as opposed to a VIP program. Winning Poker and Intertops are rakeback friendly. There is no rakeback in any U.S. related online poker market. Players must stick to VIP programs that require substantial action to compare to flat rakeback offers at online poker offshore sites.
Poor Software Quality
Two of the worst software platforms in the history of online poker went live in regulated states. They were offered by Ultimate Poker and Real Gaming. Ultimate Poker's platform was rushed to market and stripped down to gain early approval from Nevada regulators. Real Gaming's was simply unplayable.
Both eventually failed and it turned players away from these regulated sites. WSOP.com offers better software but it is still lower in quality when compared to popular offshore sites. Improving software is difficult due to regulatory requirements. Any change must go through a testing lab and can take months. This also adds excessive expense, which discourages the improvement of poor platforms.
Access to Sports Betting
Nearly every offshore online poker site available to U.S. players offers a sportsbook. This is an added perk for some players in Delaware and New Jersey. While Delaware offers sports betting, it is limited to NFL parlay cards. Experienced bettors prefer a wide menu of action.
Players Uncomfortable Giving Personal Information
Regulated poker sites require players to submit personal information that includes a birthdate and Social Security Number. This turns some players away that do not feel comfortable disclosing this data. While playing, a poker site knows exactly where a player is through geolocation. This is done to verify that a player is in the state, as well as used for security purposes to avoid collusion and credit card chargebacks. Offshore online poker sites do not have this requirement.
Lack of Regulated Affiliates Hurts Marketing Efforts
The marketing efforts for regulated sites have been lackluster since the products launched. Early television ads and sports team sponsorships have gone away. Most marketing has ceased. The small amount that still exists is done through affiliates.
Affiliate Marketing in New Jersey
These affiliate marketers are largely ineffective. The biggest problem is that affiliates must decide between promoting offshore sites or regulated ones in New Jersey. That is due to a policy imposed by the New Jersey Division of Gaming Enforcement.
Affiliates must be licensed in the state and must leave the market if they choose to promote offshore sites. There is little money in promoting online poker in just one state so many affiliates choose to promote unlicensed ones, although some have managed to excel in this niche.
Affiliate Marketing in Delaware
Delaware does not have any marketing for its online poker sites. That is because it is operated by the state lottery, which keeps nearly all of the money generated.
Affiliate Marketing in Nevada
Nevada permits affiliates but those looking for revenue share must receive a gaming license. WSOP.com is the only site that has offered an affiliate program out of the three that have existed in Nevada. There is little in the way of participation in this program. There is no policy in Nevada against promoting regulated sites on the same page as unlicensed ones.