Entraction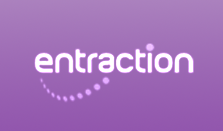 2004
2012
Out of Business
All players paid in full, except at Purple Lounge; players were stiffed.
Varied
Poor software, few known brands on network, owner banned players from too many countries
Entraction was a European-focused poker network which launched in 2004. They were home of dozens of turnkey skins that included poker rooms such as 24h Poker, Good Guys Poker, NoiQ Poker and many others. Although a niche-site for some players who preferred the euro currency, the site never extended behind its medium sized status. The network closed in 2011 after it aggressively cut off players in grey markets.
More About Entraction
Screenshots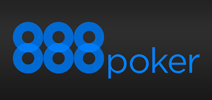 Large player traffic
Above average quality of games
Social, recreational player focused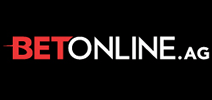 Third largest U.S. facing poker room with growing traffic.
Excellent and consistent payment processing.
Relatively juicy games.
Entraction History
Entraction was one of many poker networks that joined the industry during the boom years.  It opened in 2004.  Entraction was the first network to use Euros at all of its tables.  Most Entraction skins accepted U.S. players until the UIGEA became law.  Unlike most poker networks at the time, the percentage of U.S. players at Entraction was low.  The Euro currency was somewhat of a deterrent to these players.  There was also little in the way of advertising in North America.
Entraction remained at its typical level of traffic after UIGEA.  The network only began to crumble when it was acquired by IGT.  The intent was to use the Entraction software in the U.S. market when it became legal.  In the interim, IGT banned numerous active countries from the network.  This caused traffic to collapse and led to Entraction's demise.  IGT never used the software in the U.S. market after the international network closed in December 2012.
Entraction Poker Operations
The Entraction Poker Network opened in 2004.  It started out as a single skin known as 24hPoker.  The original name of the network was B2B.  It changed to Entraction in 2006.
Entraction later added many European sportsbooks that looked to expand into poker.  It also attracted skins that had no other purpose than to lure players into the network or from other skins through rakeback and bonus schemes.
At one point, there were more skins on Entraction than any other network.  There were more than 80 active poker sites with access to the network's player pool.  Almost all of them had virtually no branding players.
In addition to 24hPoker, 66 Poker, Piraya Poker, i4 Poker, Sense Poker, Stingbet Poker, Winning 365, Hey Poker, Bamba Poker, 727 Poker, Pokerium, Asteria Poker, GoPlay, Wasa Poker, Metropokeri and Noiq Poker were among the skins on the network.  As you see, none of these brands were household names.
While Entraction was never a major factor in the online poker world, it was the first site to spread games in a currency other than U.S. Dollars.  All games were in Euros.  This is because most of its players were in Europe.  The network accepted Americans until the UIGEA was enacted.  U.S. players were banned from the network in October 2006.  The loss of its U.S. player base was not a hardship on Entraction compared to most of its competitors.  This was due to the large European player base.
Rakeback and Bonuses on Entraction
The bonuses at Entraction were very generous.  Players often received first deposit bonuses that had a clear rate of five raked hands for every €1 in bonus.  A pot had to reach €7 to qualify.  The dealt method was used to determine whether a hand qualified for the bonus.  This means that a player only had to receive cards for that hand for it to count towards the bonus.  A player that folded before the flop still received credit.
This was changed to the contributed method later in the site's life.  The bonus terms also increased to 10 times raked hands at most Entraction skins.
Entraction Rakeback
Entraction permitted 30% rakeback.  It was paid directly by the site to the player.  Many affiliates gave under the table deals that made this more generous.  A rakeback rule change later in the network's history made it so that a player could not receive more than 50% rakeback when combining rakeback and bonuses.
Entraction Acquired by IGT
International Game Technology is a slot manufacturer in the United States.  The company felt the need to enter the online poker market as it saw the potential for the U.S. to open for business under state gaming commissions.
IGT acquired Entraction for $115 million in May 2011.  Entraction was seen as safe because it had not accepted U.S. players since October 2006.  Platforms that accepted action from American players would have fallen under bad actor clauses proposed in states looking to legalize online poker.  A bad actor clause makes it illegal for a site that stayed in the U.S. after the UIGEA to get a gaming license.
IGT decided to ban players from several grey markets after the acquisition.  This included Canada, Israel, Australia, Belgium, France, Spain, Cyprus, Turkey, Norway and Russia.  These countries did not specifically legalize online poker or had ring-fenced markets.
The banning of players in these countries destroyed the player counts at Entraction, known as IGT Poker after the acquisition.  The network's traffic collapsed to nearly zero.  IGT announced in September 2012 that it would close in December of that year.  24hPoker and Noiq Poker were the only skins left on the network by the time it closed.  Those two sites merged and migrated to the Microgaming Poker Network.
Lessons Learned From Entraction Failure
The Entraction Network's software was among some of the worst in the market.  That did not stop slot manufacturer IGT from paying $115 million for the platform.  The company then banned nearly every country that did not explicitly permit online poker.  This destroyed the liquidity on the network and it went into a nosedive.  IGT hoped to use the poker platform in the U.S. one day but never did.
All players got paid with the exception of the small number of ones at Purple Lounge so there were few lessons for players to learn.  IGT learned one though.  Never pay $115 million for a mediocre poker platform and then ban most of your players.
What Entraction Was Like
The Entraction poker software was low quality.  It spread a number of games.  This included Texas Hold'em, Omaha, Omaha High/Low, Seven Card Stud, Seven Card Stud High/Low, Telesina, Americana and 32-Card Poker.  The software was simple. There were few features.  There were also not many players.  Most at the site were European.  This meant that the tables were dead during North American prime time.
Where Are Entraction's Components Today?
IGT retired the Entraction software after the network closed.  A handful of skins operate on other networks.  24hpoker and Betvictor are on Microgaming.
Scandals Related to Entraction
Snapshot
Player Funds Lost?
All players paid except at Purple Lounge
Last Payout:
2012
Additional Resources:
IGT acquires Entraction
The only scandal related to Entraction is when Purple Lounge failed.  Entraction had only limited involvement.  Purple Lounge did not pay any players.  The problems at Purple Lounge predated its move to Entraction.  The only culpability Entraction may have had was not doing enough research before admitting Purple Lounge.  On the other hand, Purple Lounge had a long history of legitimacy before its sudden implosion.
Entraction Player Impact
All players at Entraction were paid when the network folded, except for those at Purple Lounge, who received nothing.  Many skins found new platforms.  The most common new home was Microgaming.
Related Failed Sites
Entraction Poker Timeline
Entraction Poker opens.

Entraction bans U.S. players after UIGEA enacted.

IGT acquires Entraction for $115 million.

Entraction bans more than a dozen countries, traffic collapses.

IGT announces that it will close Entraction to all players.

Entraction, known as IGT at the time, shutters its poker network.
Entraction FAQ
When did Entraction launch?
Entraction launched its poker site in 2004.
What currency did Entraction use?
All tables at Entraction were in Euros.
Does IGT own Entraction?
Yes. Entraction acquired the network in 2011.
When did Entraction close?
Entraction dealt its last hand in December 2012.
Did all Entraction players get paid?
All players at Entraction got paid except for those at Purple Lounge.
What happened to Noiq Poker?
Noiq Poker became 24hPoker and moved to the Microgaming Network.