Cryptologic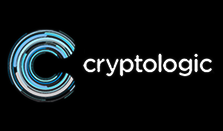 2004
2009
Out of Business
Bailed out by PokerStars with wager requirement
Varied but included KGC, Gibraltar and Malta
Poor software and loss of U.S. players caused skin and player attrition
Cryptologic was a medium sized poker network that that housed less than a dozen poker sites. Interpoker, Littlewoods, Sun Poker and Poker Plex with were a few of the poker rooms that made their home on the network. Also well-known for their casino software, Cryptologic gained popularity in the early days for its attractive bonuses. Unfortunately, Cryptologic poker traffic tanked after the UIGEA and eventually closed in 2009.
Screenshots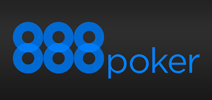 Large player traffic
Above average quality of games
Social, recreational player focused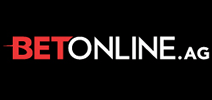 Third largest U.S. facing poker room with growing traffic.
Excellent and consistent payment processing.
Relatively juicy games.
Cryptologic Poker Network History
Cryptologic was a poker site that launched in 2004.  It was a publicly traded company that launched in 1996 with the gaming site known as Intercasino.
Its skins were a combination of well known online casinos and UK bricks-and-mortar casinos and betting shops.  The brands included Interpoker, Caribbean Sun, Playboy Poker, WPT Poker, Poker Plex, Littlewoods, William Hill, Ritz Club London and Classic Poker.
Cryptologic Poker Network did well during the mid 2000's.  It was the first poker network to fully embrace rakeback as a promotional tool.  The company created an automatic rakeback payout system.  Even as other online poker rooms and networks embraced rakeback, Cryptologic took a different approach.
Rakeback was tiered at Cryptologic.  The amount was capped and all skins had to offer the same amount.  The more a player raked, the higher percentage of rakeback that was paid.  The percentages and rake requirements changed often.  Most other rakeback sites paid a flat percentage of rakeback to players, regardless of the amount paid in rake.
Another rakeback attribute that was unusual at Cryptologic is that bonuses were not deducted from rakeback.  This was a great deal because the bonus offers at Cryptologic skins were generous.
Bonuses were another reason that Cryptologic did so well in its early years.  Every skin offered a monthly bonus.   Most accepted U.S. players.
Interpoker, Caribbean Sun Poker, Classic Poker, Betfair, Poker Plex and Littlewoods offered a monthly bonus that did not often require a deposit.  These bonuses were tied to the number of raked hands a player participated in at cash game tables.  Each of these sites also offered a first deposit bonus with similar or better terms.
William Hill gave players $5 per hour played at cash games.  The maximum monthly bonus was $25.
UIGEA Destroyed Traffic at Cryptologic
The Unlawful Internet Gambling Enforcement Act passed in the U.S. on October 13, 2006.  Cryptologic skins knew it was coming and did not offer the monthly bonus in October to U.S. players.  Cryptologic skins began leaving the market on October 2, 2006.
U.S. players made up a majority of players on the network.  Many were referred by the large online casinos attached to the poker sites.  Others played just for the monthly bonuses.  Once these players left, the game availability and quality dropped substantially.
Skins started to leave the network after UIGEA.  Playboy Poker, Ritz Club London and WPT Poker shuttered completely.  Betfair, William Hill and Caribbean Sun moved to other networks.  Each took a little bit of the remaining traffic with them.  All players at these skins were paid or had their balances moved to the new network.
Cryptologic Poker Network Closes
The traffic at Cryptologic dropped to the point that the network was no longer viable.  The loss of skins and the poor software contributed to the network's failure.  The Cryptologic Poker Network announced that it would close in February 2009.
Interpoker was the main site on the Cryptologic Poker Network.  It moved to the International Poker Network, sometimes referred to as Boss Media.  The International Poker Network closed on May 28, 2014.  Interpoker moved to Ongame a year before the network closed.
Lessons Learned From Cryptologic Poker Failure
Cryptologic Poker Network appeared during the poker boom.  It attracted players through great rakeback and bonus deals.  This brought sharks into the system that played with the sole purpose of grinding out rakeback.  This made the games terrible.  Once the UIGEA passed, the traffic collapsed.  Cryptologic stopped updating its software after its traffic tanked.  This created a snowball situation where skins and players ran for the doors.
Cryptologic paid all players so there was no lesson to be learned there.  On the other hand, this is another situation where poor software helped contribute to a poker platform's demise.
What Cryptologic Was Like
Cryptologic was a network with many skins.  These included Interpoker, Caribbean Sun Poker, William Hill, Poker Plex and Betfair.  These sites brought some level of traffic, at least in the early days.  Each skin offered a monthly bonus that was based on a set number of dealt raked hands or an hourly rate.  This made the games tougher than most sites, especially during that era.
Where Are Cryptologic's Components These Days?
The Cryptologic poker software was retired.  The casino one is still active.  Some of the former Cryptologic skins are still open today. They are either on the Ongame or iPoker Network.
Scandals Related to Cryptologic
Snapshot
Player Funds Lost?
All players paid in full.
Last Payout:
2009
There were never any scandals related to Cryptologic.
Player Impact
All Cryptologic Poker players were paid in full.  Many had funds transferred to new networks where their skin moved.
Related Failed Sites
Cryptologic Timeline
Cryptologic goes into business as online gaming company.

Cryptologic launches online poker network.

Cryptologic bans U.S. players, poker traffic tanks.

Betfair leaves Cryptologic Poker Network.

Littlewoods leaves Cryptologic for 888.

William Hill leaves for iPoker.

Caribbean Sun Poker leaves iPoker.

Cryptologic closes poker network, remaining skins move to Boss Media Network.
Cryptologic Poker FAQ
When did Cryptologic open its poker network?
Cryptologic started offering poker in 2004.
Did Cryptologic accept U.S. players?
Yes. Americans were welcome until the UIGEA passed in October 2006.
Did Cryptologic poker players get paid when the network closed?
Yes. All player balances were honored.
What sites were on the Cryptologic Poker Network?
Interpoker, Caribbean Sun Poker, Poker Plex, Littlewoods, William Hill, Betfair, Playboy Poker and WPT Poker were among the skins that were on the Cryptologic Poker Network during its existence.
When did the Cryptologic Poker Network close?