Cake Poker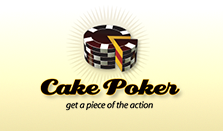 2006
2016
Shell acquired by Intertops
Bailed out with play requirement
Curacao
Bad management and partnerships
Cake Poker was the flagship poker room on the small to medium-sized network of the same name. During their existence, they primarily catered to players in the United States. They launched during the height of the poker boom and featured a variety of attractive promotions centered around Gold Coins and Cards, which help grow traffic. As players moved to larger sites and cashouts slowed significantly, traffic suffered. They were eventually acquired by Intertops.
More About Cake Poker
Screenshots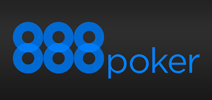 Large player traffic
Above average quality of games
Social, recreational player focused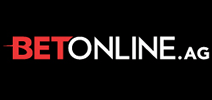 Third largest U.S. facing poker room with growing traffic.
Excellent and consistent payment processing.
Relatively juicy games.
Cake Poker History
Cake Poker launched in the summer of 2006.  This was right before the UIGEA became law in the U.S.  Cake Poker decided to accept Americans after UIGEA.  This helped it grow from a nearly irrelevant site to one that drew a few hundred cash game players at its peak.
Cake Poker ventured into the network business.  Its earliest deal was created after UIGEA.  That is when U.S. Paradise Poker customers were moved to Sportsbook.com and joined Cake Poker.  This was a turbulent partnership.  That was not the only troubled skins that joined.  Other controversial sites that stiffed Cake Poker include DoylesRoom and Lock Poker.
Lessons Learned About the Failure of Cake Poker
Cake Poker launched in 2006.  It went live shortly before the Unlawful Internet Gambling Enforcement Act (UIGEA) was signed into law in the United States.  While other sites ran for the exits, Cake Poker decided to double down.  It remained in the US market and experienced a growth spurt that would end up being its doom.
Paradise Poker left the US market after the UIGEA was enacted.  This created a situation where Cake Poker could attract its first major skins.  Paradise Poker sold its US players and Sportsbook.com domain to an operator called Jazette Enterprises.  It joined the Cake Poker Network. The US players at Paradise Poker, one of the largest sites at the time, were moved to Cake Poker.
Jazette Enterprises and Cake Poker were not compatible.  Poker players from the sportsbook site would lose to the professionals at Cake Poker.  This caused turmoil between the sites to the point that Jazette ring-fenced its players.  The group eventually left for Merge Gaming.
That was not the only high profile divorce between Cake Poker and its skins.  DoylesRoom moved to Cake Poker in 2009.  That only lasted about two years.  DoylesRoom moved to Yatahay in 2011 just before Black Friday.  It was widely believed this was due to money DoylesRoom owed to the central network cashier.
Lock Poker joined the Cake Poker Network in 2012.  The network was renamed Revolution Gaming.  At the time, players were led to believe that Lock Poker acquired the network.  That turned out to be inaccurate.  The Lock Poker involvement with the network turned out to be disastrous.  Lock Poker stiffed the network owners.  This destroyed the liquidity on the network.  Players on skins across the network did not get paid because of all the money Lock Poker owned the central banking system.  Intertops was the only major one to survive unscathed.
Cake Poker rebranded itself during the Lock Poker debacle.  The new name change was Win Cake.  US players were moved to Juicy Stakes.
There were many failed Cake Poker Network skins that never paid players.  These included Stryyke, Tower Gaming and Adameve Poker.  Juicy Stakes and Wincake required bailout deals that forced players to meet a play through requirement to get paid.
The lesson learned with Cake Poker is that when a network has issues with many skins, there is likely an issue with management's ability to operate the business.  Players should be cautious when there is a merry-go-round of skins.
What the Cake Poker Network Was Like
Cake Poker had some of the worst software in the online poker industry.  It crashed and froze often.  It did not offer custom avatars.  All were cartoons that were fixed to each seat at the table and did not change.  There was no notes feature.  Hand histories were not available in the early days.  In the later days, only graphical ones existed.
Users could change their username once every seven days.  This was a feature unique to Cake Poker.  Poker Tracker and HUDs were not permitted.  The username changes and lack of hand history helped accomplish this.
Texas Hold'em, Omaha and Omaha High/Low were the only games available at Cake Poker.  The site had tabs for Seven Card Stud and Seven Card Stud High/Low, however, the lobbies were always blank.  It took years for an update to eliminate these tabs.
Cake Poker offered Gold Cards.  These were triggered when a cash game table paid $20 in rake.  The Gold Card would be delivered to a random player at the table and added to his collection.  Gold Cards could be used to enter daily freerolls or sold in the Gold Card Exchange.
The traffic at Cake Poker was never of any significance.  Part of the issue was landing quality skins once Sportsbook.com left.  Another was that they banked most skins.  The group struggled to pay players after Neteller closed to US players in January 2007.  This kept savvy players away from the network because it was widely believed that the network was having financial problems.
Where Are Cake Poker Network's Components Today?
The software is used by the Horizon Poker Network.  Intertops is the owner.  That company bailed out Cake Poker, Win Cake and Juicy Stakes players that got stiffed by the original owners.
Scandals Related to Cake Poker
Cake Poker was unable to avoid several scandals.  The first was its falling out with Jazette Enterprises, parent company of Sportsbook.com.  This brought on allegations of nonpayment by the network as well as one aimed towards the Sportsbook sites.
Cake Poker also failed to pay players on time for most of its existence.  It blamed a lack of payment processors. However, the network also had problems paying those outside the US.
The biggest scandal involving Cake Poker was related to its partnership with Lock Poker.  The Network claimed it was acquired by Lock Poker.  It was renamed Revolution Gaming.  What really happened is that Lock Poker joined the network with some sort of equity agreement that failed when Lock Poker did not pay the platform for its players' losses.  Lock Poker eventually left the network, owing millions of dollars to Cake Poker's owners.
The last scandal involving the Cake Poker Network came when it collapsed.  Intertops was the last skin standing.  It was given the network to cover the balances.  Intertops required players to work balances off by paying rake.
Player Impact
Players at Win Cake and Juicy Stakes were offered a rakeback deal to clear balances by Intertops.  Players on most other skins lost all money deposited.
Related Failed Sites
Cake Poker Timeline
Cake Poker launched.

Red Star Poker becomes first Cake Poker Network skin.

UIGEA passes, Cake Poker remains in US market.

Sportsbook.com joins the Cake Poker Network.

Neteller exits US market, leaves Cake with no way to process funds.

Sportsbook.com moves to Merge Gaming.

Gold Card Exchange launches.

EwalletXpress, the most common US processing method for Cake Poker, leaves US market.

EcheckUS, the backup for EwalletXpress, fails after a suspected US Government bust.

Black Friday occurs, Cake struggles to pay US players more now than ever.

Lock Poker joins Cake Poker, network renamed Revolution Gaming.

US players moved to Juicy Stakes, payments still slow.

Juicy Stakes acquired by Intertops. Players must meet wager requirement for payout.

Lock Poker leaves Revolution Gaming.

Win Cake closes, players moved to Juicy Stakes and are offered bailout package.
Cake Poker FAQ
When did Cake Poker launch?
Cake Poker opened in June 2006.
What was the first Cake Poker Network skin?
Red Star Poker was the first skin on Cake Poker.
Did Cake Poker accept US players?
Yes, until September 2012.  That is when US players were moved to Juicy Stakes.
What was Revolution Gaming?
Revolution Gaming was the network name after Lock Poker moved to it.
Did Lock Poker own Revolution Gaming?
No. Contrary to what the site reported at the time, Lock Poker never owned Revolution Gaming.
What was Win Cake?
Win Cake was the new brand for Cake Poker.  It changed in August 2013 because the brand was tarnished due to nonpayment.
What happened to Win Cake?
Win Cake was absorbed by Juicy Stakes in January 2016.
Were Juicy Stakes players paid?
Intertops acquired Juicy Stakes and its players were offered a bail out plan.
Were Cake Poker and Win Cake players paid?
Juicy Stakes offered these players a bailout plan.