PKR Poker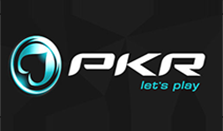 Bailed out by PokerStars
Alderney
Player deposits used for operations.
PKR was a part of the online poker industry for 12 years. The site dealt its first real money poker hand in 2005. It had no skins and was one of the last independent poker sites to launch during the boom era. The decline of the online poker industry did not appear to affect PKR like most other sites. That was likely attributed to PKR's active social media presence. This helped draw casual players to the poker tables. PKR's 3D software was another factor in drawing these players.
Screenshots
History of PKR
PKR launched in 2005. It was the second 3D poker site in the world behind True Poker. PKR's version was substantially better than the old True Poker platform.
PKR was successful in its launch. It was a standalone site that drew recreational players to its tables. There was a brief time that it accepted US players. That was before the UIGEA became law.
The days of PKR being an independent site ended in 2016 when it moved to the Microgaming Poker Network. This was the beginning of the end for PKR.
The 3D software was a player favorite. Microgaming managed to work some of its features into the PKR platform. Players missed the old platform and PKR's revenues suffered drastically from this move. The site folded in May 2017.
PKR Closes
PKR unexpectedly went offline on May 5, 2017. There were few signs of trouble in the months leading up to it. Players got paid as they normally would until the week or so leading up to the shuttering.
They canceled all pending withdrawals. All player balances were frozen. PKR put a notice on its website that it would go into a form of bankruptcy and that it would work towards a solution in getting players paid.
PokerStars Bailout
PokerStars announced in July 2017 that it would make all PKR deposits good. Unlike the Bugsy's Club bailout, the PKR payments did not include a wager requirement. All PKR players with existing accounts at PokerStars had their funds placed in that account. PKR players without a PokerStars account needed to create one and notify support. Players could immediately cashout the funds or play with it at PokerStars real money online poker tables.
Lessons Learned from the Failure of PKR
PKR was an independent site. When it moved to Microgaming, this was a tell that there were issues. Always be skeptical of a site that changes networks. This is often a sign of instability. PKR players were lucky to get bailed out by PokerStars.
What PKR Was Like
PKR started out as a 3D poker site. It was the second of its kind in the online poker industry after True Poker. PKR's software was far superior to the one offered by True Poker. It was also resource-intensive. This created a problem for players with older computers, especially in the early days of PKR.
Players were restricted to no more than four tables at a time. Many could not play that many due to the resources needed to play the games. This helped make the games loose.
Where Are PKR's Components Today?
PokerStars acquired PKR's assets. This included the software and domain names. While PokerStars may use the domain for commercial purposes, it is likely that the PKR software is retired.
Scandals Related to PKR
PKR was yet another failure of a Microgaming site where player funds were not available. Previous Microgaming Poker Network skins that went bankrupt without paying players. Previous MPN skins that had squandered player deposits include Eurolinx, BetonBet, and the dozens of Tusk Investment partners.
Player Impact
PKR closed and locked all player funds. PokerStars later covered the deposits. There was no wager requirement.
Related Failed Sites
PKR Timeline
PKR launches.

PKR accepts US players briefly and later in the year bans them due to UIGEA.

Unexpectedly closes and later gets bailed out by PokerStars.
PKR FAQ
When did PKR close?
PKR closed on May 6, 2017.
What happened to money deposited on PKR?
PokerStars bailed out PKR players.
Was there a wager requirement for PKR funds at PokerStars?
PKR players did not have to pay any rake to cashout their funds from PokerStars.