Is Online Poker Safer Today Than It Was In The Past?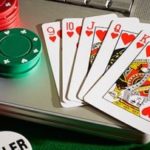 Online poker is about 20 years old. It started out with zero regulation. Anybody that built a platform could spread online poker. This attracted incompetent operators and some that were outright thieves.
Poker Site Failures
The first major failure was Pokerspot. It was launched by Dutch Boyd. The site failed in 2001. The collapse was blamed on the theft by an unlicensed payment processor. Pokerspot was far from the only online poker failure. We have an entire section of Safest Poker Sites dedicated to companies that spread online poker but folded, often with player deposits never paid.
Why Did Sites Fail In The Early Days of Online Poker?
Many of the early sites were not created by experienced business people. They were also not properly capitalized. This created situations where player funds were often used for marketing purposes. It also made it difficult to overcome unexpected events like a payment processing failure or large chargebacks.
No Gaming License
All of the early sites had one thing in common: They did not hold a gaming license. Most were launched in Costa Rica. These sites stored servers on the Mohawk Reservation just outside Montreal. This server farm eventually became the Kahnawake Gaming Commission.
No Gaming Commission
There is no gaming commission in Costa Rica. There was absolutely no oversight, even though some early gaming sites claimed otherwise. A vast majority of sites that failed in the early days were based in Costa Rica and other parts of Central America. The lack of regulation not only attracted those with no experience operating interactive businesses, it also attracted scam artists.
Online Poker Scams
Early Scams: Ultimatebet & Absolute Poker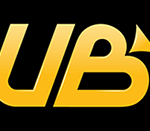 Two well-known scams in online poker were perpetrated by Ultimatebet and Absolute Poker. Both operated out of Costa Rica and were licensed by the Kahnawake Gaming Commission. Both sites used rogue software created for insiders to steal millions from players using the ability to see hole cards during the hand.
Pit Bull Poker, also operated out of Costa Rica, pulled off a similar scam. After stealing tens of millions of dollars, these companies disappeared without ever paying players. No charges were ever brought against the thieves for these acts even though overwhelming evidence often identified those involved.
Recent Scams: Lock Poker & Cake Network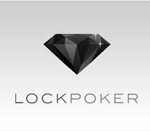 Lock Poker was a more recent online gaming scam. It also operated Lock Casino and Superwins. The company launched on the Cake Network before moving to Merge Gaming. After a dispute about rakeback caps on Merge, Lock returned to Cake.
Lock stiffed the Cake Network for millions of dollars when it left for a new standalone platform. Lock ended up never paying players after it moved to its own software. Lock stole an estimated $15 million from players. Curaçao eGaming was its regulator.
Are All Failed Sites Scams?
Most sites that failed did not start out as scams. Many simply did not have enough capital or expertise to establish a successful business. Weak gaming regulators did not force these companies to segregate player funds.
How That Differs From Today
Many countries identify that regulation is the only way to address online gaming. Different approaches were taken towards iGaming regulation.
France, Italy & Spain – Ringfencing
Spain, France, and Italy took the route of ring-fencing online poker and casino games under the country's gaming laws. Poker players in those countries do not have access to international sites. The rake is often much higher at these sites compared to unregulated ones due to added tax burdens. On the other hand, there are strict regulations pertaining to player funds and dispute resolutions.
Countries With Restricted Access
Austria and Sweden took a different approach. The country's lotteries operate regulated poker sites. The United Kingdom and Estonia are among countries that licensed online gaming sites without restricting access to international player pools.
US Regulations
The U.S. is set up much differently than other countries. There are 50 states with a level of sovereignty when it comes to gambling. Three states have regulated online poker: Delaware, Nevada, and New Jersey. Two of these states, Delaware and New Jersey, also legalized online casinos.
Local Regulations
All of the regulated jurisdictions have one thing in common – Local gaming commissions regulate the activity. Regulators ensure that funds are held in separate accounts and that players with a dispute receive a fair, impartial outcome. There are also policies on how to identify players. This reduces fraud and collusion on the network.
Legal Consequences
Sites that do not follow posted guidelines will lose licensing. Criminal charges can be filed against those that disobey the laws by not paying players. Fraudulent depositors and colluders can also face legal consequences. This makes playing at regulated sites very safe.
There has never been a safer time in online poker history thanks to the acceptance of online gaming by these jurisdictions. Unfortunately, players outside regulated countries have little recourse if they are scammed.
Offshore Poker Sites – Are They Safer?
Offshore sites are also safer than they were in the past, but for different reasons. The online gaming industry has consolidated over the years. Most poorly managed websites have already crashed and burned. Players are better at identifying scams now more than ever. Internet forums provide the ability to spread negative information about sites that are not paying players or are acting dodgy in other ways.
The unlicensed sites that still operate also have stronger balance sheets. Most have more than a decade of experience processing payments, holding deposits and spreading games. These sites also have a long-term business plan and scamming players would destroy that.