Online Poker's Worst Enemies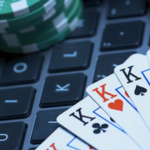 Online poker has struggled in the United States. It is not just the legal landscape. Online poker has opponents in the gaming industry and even within the interactive one. These people want to prevent the regulation of online poker.
These are online poker's worst enemies.
Online Poker Enemy #1 – Sheldon Adelson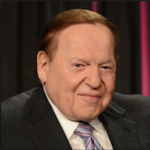 Sheldon Adelson is online poker's worst enemy. He vowed to "spend whatever it takes" to stop online gambling in the United States. Adelson spent around $100 million on elections in 2012, according to USNews.com. The Washington Post says that number was about $150 million.
Adelson is the founder and CEO of Las Vegas Sands. The company operates the Venetian and Palazzo in Las Vegas, as well as Sands in Bethlehem, PA. Las Vegas Sands also operates resorts in Macau.
Politicians
Republican politicians line up to receive contributions from Adelson. In return, it is safe to assume that those politicians share the same ideology as Adelson or can be convinced of them. The Coalition to Stop Internet Gambling (CSIG) was established by lobbyists believed to be banked by Adelson. The group spreads misinformation to the public on the harms of the regulation of online gaming.
Wynn Resorts
Adelson later convinced Steve Wynn to change his online gaming position. Wynn Resorts created an interactive division and received a New Jersey gaming license. The company later relinquished that interactive license. Wynn Resorts once partnered with PokerStars in 2011 before the U.S. Department of Justice indicted PokerStars on Black Friday.
This involvement in the political process and influence makes Adelson our pick for online poker's worst enemy.
Online Poker Enemy #2 – Sports Leagues
You may wonder what a sports league would have to do with online poker. Most sports leagues do not support any form of gambling. This is especially true of sports betting. Sports leagues support online gaming bills that ban everything except fantasy sports which directly benefits their business model. Giving carve-outs to poker and casino games could be seen as a gateway to sports betting, an activity most sports organizations do not support.
Online Poker Enemy #3 – Conservative Groups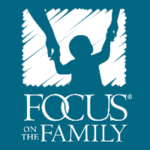 There are conservative groups out there that oppose online poker. Focus on the Family is a good example of this. The group opposed the Reid/Kyl bill in 2012 which would have banned almost every form of online gambling except online poker. The group would not cave on this point to get the rest of what it wanted. Instead, it fought a bill that catered to nearly all of its needs.
Online Poker Enemy #4 – Conservative Lawmakers
There are many Republican lawmakers that oppose all forms of gambling and its expansion across all states. These politicians block bills in committee or before they can reach the legislative floor. Anti-gambling politicians may be the biggest threat to the legalization of online poker as they hold the key to its expansion.
Online Poker Enemy #5 – U.S. Department of Justice
The U.S. Department of Justice has been behind three online poker busts. It started with Black Friday on April 15, 2011. This involved U.S. Attorney for the Southern District of New York Preet Bharara. That case included Absolute Poker, Full Tilt Poker, PokerStars and Ultimate Bet.
U.S. Attorney's Office
The next case against online poker was initiated by the U.S. Attorney's Office in Maryland on May 23, 2011. That case indicted people involved with Americas Cardroom, BetEd, True Poker and DoylesRoom. It also took down an online poker payment processor known as UseMyWallet. This was done by the feds creating a bogus payment processor called Linwood Payment Solutions.
Bodog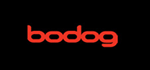 The U.S. Attorney's Office was not done. It also indicted Calvin Ayre and two others involved in Bodog in February 2012. Ayre was on the ICE 10 Most Wanted List for more than one year.
He later dropped off of it even though he was never apprehended.
Law Enforcement in the US Today
U.S. law enforcement continues to investigate unlicensed gambling sites. It has since taken down some sportsbooks that operated illegally in the United States. That work certainly continues to this day.
What About Offshore Poker Sites?
Oddly, offshore poker sites actually help contribute to the status quo. As long as players have no reason to push for legal and regulated online poker, there is little reason for politicians to debate the controversial topic. This hurts the long-term prospects of the industry.