Win Cake Folds, Players Offered Bailout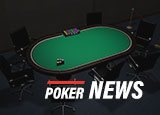 January 28, 2016 – John Mehaffey
Win Cake shuttered its gaming site this week. This includes its online poker room, casino games and sports book. A bailout plan was emailed to players once this decision was made.
UK players' balances and promotional accounts were moved to Euro Club Poker. Accounts in other countries were transferred to Juicy Stakes, according to player reports.
Euro Club Poker operates under the same UK Gambling Commission interactive  license as Win Cake. The license for both sites is active, according to the Gambling Commission's website.  Juicy Stakes does not hold a UK interactive license.
Win Cake holds a Curacao gaming license. It is still valid.
Win Cake was created in 2013.  That is when the Cake Poker brand, which dated back to 2006, was retired.  U.S. players were moved to Juicy Stakes, while those in other countries joined Win Cake.
Win Cake Comments on Situation
Win Cake told Safest Poker Sites that it is getting out of the business of operating retail sites. "Cake will be focusing on providing Business to Business services and is divesting from direct consumer services," a site spokesperson said. "The Revolution network will continue to operate as normal." Revolution powers Euro Club Poker, Juicy Stakes, and Intertops, among other skins.
Bailout Details
Euro Club Poker has been a skin on Revolution Gaming since at least June 2011, according to the Wayback Machine. The Euro Club Poker website design is the same today as it was five years ago.
Win Cake players in the UK had their balances, Gold Cards and Gold Chips transferred to Euro Poker Club.
Win Cake players outside the UK were offered a starting bankroll of 10-20% of their balance at Juicy Stakes. Players that accept the offer will receive a 55% rakeback deal and must rake 150% of their Win Cake balance to receive it as a cash withdrawal. Players that accept a bailout from Juicy Stakes will lose Gold Cards and Gold Chips.
Player reactions
The reaction from players has been mixed. Some feel that the Juicy Stakes offer is not adequate. This is because some former Win Cake customers have pending withdrawals dating back to 2013. These players must go back and clear a balance they once owned free and clear, money that should have been paid if Win Cake had honored the withdrawals. On the other hand, players that decline the offer will likely get stiffed.
Revolution Network Troubled History
Juicy Stakes players were similarly bailed out in 2013. That is when a company widely believed to be related to Intertops offered stiffed players a plan to get seemingly lost balances restored. This required reaching rake goals based on the Juicy Stakes balance at the time of transfer. Most players were happy with this deal in the end. Those that declined the terms and conditions received nothing.
The writing has been on the wall at Win Cake for the past two years. Few withdrawals have been processed since 2013. The handful of cashout requests that got paid were for $500 or less. Some players that initiated large withdrawals only received a few hundred dollars in 2014 and 2015, only to have the remaining funds reversed.
Win Cake was the rebranded version of Cake Poker, the poker site that started the network now known as Revolution Gaming in 2006. The site had trouble paying players throughout most of its history. Cake Poker stopped accepting U.S. players in 2013. Americans were moved to Juicy Stakes, while the rest remained at Cake.
The liquidity issues facing Win Cake and other skins on the network became apparent after Lock Poker joined Revolution Gaming in 2012. Lock Poker was a scam site that did not pay players. It also stiffed its network. This caused Revolution Gaming to experience financial difficulties. Intertops and Juicy Stakes distanced itself from these issues by ring-fencing its higher limit games and not participating in the network's large guaranteed tournaments.
Security Certificate Expired
The Win Cake security certificate expired on November 17, 2015. The index pages of Wincake.com and Wincake.co.uk now redirect to Juicy Stakes' site using an affiliate link. Other pages on the Win Cake site are still live, but all had an expired security certificate during our visit on January 27, 2016. The network's affiliate site also has an expired security certificate.
Bailout May Be Only Option
While players may not be happy with the Juicy Stakes offer, it appears to be the only way to recover any funds stuck on the site. We recommend all players accept the deal as there are no other viable options at this time.