Cardspike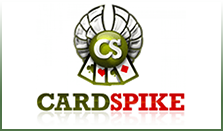 2008
2009
Out of Business
Players were paid but were forced to pay a $40 withdrawal fee
Curacao
Some of the most incompetent skin owners in the history of online poker
Cardspike was a Cake Poker/Revolution Network skin that came almost as soon as they arrived. They suffered controversy from the start, including a questionable ownership, unpaid rakeback and poor treatment of affiliates.  Fortunately, Cardspike quickly went out of business and players were mostly paid.
Screenshots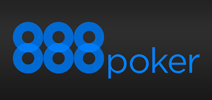 Large player traffic
Above average quality of games
Social, recreational player focused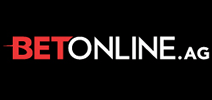 Third largest U.S. facing poker room with growing traffic.
Excellent and consistent payment processing.
Relatively juicy games.
Cardspike History
Cardspike was a disaster out of the gate.  It was secretly owned by partners in a poker affiliate network.  There were problems from the beginning.  The issues included players not getting promised rakeback deals, deposit bonuses and payouts were slow.
While Cardspike crumbled, its owners continued to deny association with the site.  Affiliates failed to get paid.  The site closed suddenly and failed to pay any player owed less than $50.  Players also lost rakeback owed.  Some did not get promised bonuses.  Most affiliates were not paid.  This was astonishing considering the site was owned by a major affiliate business.
Cardspike Questionable Operation
Cardspike was a skin on the Cake Poker Network.  That network is known as Revolution Gaming today.  It launched on September 19, 2008.  It was believed to be owned by the same people that owned Casino Affiliate Programs.  This was denied by the forum owners, but the actual owners never stepped forward.  It was later discovered that Affiliate Media, parent company of Casino Affiliate Programs, was in fact at least a partial owner of Cardspike.
One reason players and affiliates felt that Casino Affiliate Programs was related to Cardspike is that any negative posts about the program were removed from its forum.  Casino Affiliate Programs previously allowed open discussion and criticism of its promoted rooms and advertisers.  The affiliate portal went a step further in that it started banning anyone that posted a negative comment about Cardspike, even though it was obvious that the site was a scam.
This presented a major conflict of interest as Cardspike was essentially competing against advertisers that paid around $25,000 to be endorsed by Casino Affiliate Programs.  Poker Affiliate Programs was also related to Casino Affiliate Programs.
It only took a few days for players and affiliates to realize that there was a problem.  Players were not getting tracked to affiliates when using the link provided by Cardspike.  This meant that players were not getting rakeback and the affiliates were not getting referral pay.  Some players were also not receiving promised bonuses when signing up for Cardspike that should have been automatically awarded.
Six weeks went by and players continued to complain about not receiving bonuses and rakeback.  New complaints surfaced that cashouts were also not being processed.  Affiliates were not getting paid, either. By January 2009, forums were full of complaints and affiliate sites warned players to avoid Cardspike.
The site's reputation was destroyed.  Players didn't want to give action there as there were far better options on the Cake Poker Network.  During this time, Warren Jolly of Affiliate Media posted a statement about how he went wrong trying to hide his involvement in Cardspike and the obvious implications of the conflict of interest.
This wasn't the first time Casino Affiliate Programs found itself in conflict of interest.  During the Absolute Poker scandal, Danielle Burrows was allowed to publish misleading information about her coworkers stealing from players.  When the facts of the statements were disputed, posters were banned and admins of Casino Affiliate Programs boasted about how no cheating could have possibly taken place.  Clearly the site owners were more concerned about the advertising money than actually discussing the truth in the face of a mountain of facts contrary to their public position.
Cardspike finally threw in the towel in May 2009 and had the nerve to charge a $40 withdrawal fee to players.  This made any player with a small balance essentially lose it, especially since there was a $50 minimum withdrawal amount.  Most affiliates never got paid.  The Cardspike debacle was the beginning of the end for the Casino Affiliate Programs business.  It was never the same after that.
Lessons Learned From Cardspike Failure
Cardspike was a member of the Cake Poker Network.  This platform already struggled.  It was clearly owned by Casino Affiliate Programs.  The site went out of its way to promote the site and deleted any disparaging remarks about it.  The lesson learned is that players should always be worried when a site owner refuses to admit the truth surrounding its involvement and goes as far as censorship to avoid negative press.
What Cardspike Was Like
Cardspike was just like any other Cake Poker skin on the surface.  Playing at Cardspike was a disaster.  Players were promised rakeback but the site did everything that it could to get out of paying.  It also refused to pay affiliates, which was odd since it was owned by an affiliate portal.  Players also did not get promised bonuses.  This made customers unhappy and they tried to cashout.  Those were delayed.  The entire operation was a train wreck.
Where Are Cardspike's Components Today?
The Cake Poker Network, which Cardspike was on, is now the Horizon Poker Network.  It is operated by Intertops, a reputable sports betting company.  The Casino Affiliate Program forum is a ghost town these days.  Lou Fabiano was one of the owners.  He has since passed away.  Warren Jolly, the other executive at Cardspike, is CEO of Adquadrant, a social media company.
Scandals Related to Cardspike
Snapshot
Player Funds Lost?
Some. Players with less than $50 got stiffed, some rakeback was not paid.
Last Payout:
2009
Additional Resources:
Poker History
Cardspike refusing to pay players and affiliates was just one of the many scandals related to Casino Affiliate Programs.  Casino Affiliate Programs reportedly received well into five figures to recommend poker sites to affiliates and players.  It tried everything it could to help cover up the Absolute Poker cheating scandal.  Casino Affiliate Programs took statements from Absolute Poker as fact and promoted them as the truth against all evidence to the contrary.  The site also hijacked forum accounts of former employees in an attempt to promote its agenda.  The site eventually fell apart due to this and other behavior.
Player Impact
Cardspike made an effort to play players but it was not a complete one.  Cardspike required players to have at least $50 to withdraw when the site failed.  It then tacked on a $40 fee.  This was after stiffing players out of bonuses and rakeback.  Affiliates were not as lucky.  Many received nothing for their efforts.
Related Failed Sites
Cardspike Timeline
Cardspike opens.

Casino Affiliate Programs deletes any disparaging comments in its forum about Cardspike.

Casino Affiliate Programs, which was the apparent owner, denied its relationship with Cardspike.

Players complain about not receiving rakeback and bonuses.

Affiliates complain about not getting paid commissions.

Widespread dissatisfaction with Cardspike is seen in all poker forums.

Cardspike decides to close and forces a $40 withdrawal fee. Many players could not cashout. Most affiliates were never paid for their efforts.
Cardspike FAQ
What network was Cardspike on?
Cardspike was on the Cake Poker Network.
When did Cardspike launch?
Cardspike opened on September 19, 2008.
Who owned Cardspike?
It is widely believed that Casino Affiliate Programs or a subsidiary owned Cardspike. Warren Jolly and Lou Fabiano were officers in the company.
Did players get paid at Cardspike?
Some Cardspike players got paid but had to put up a $40 withdrawal fee.
Did Cardspike affiliates get paid?
Most Cardspike affiliates did not receive all of the commissions that were earned.