Tower Gaming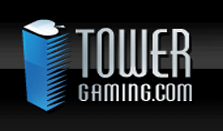 2006
2013
Acquired by Cake Poker
Moved to Cake Poker, eventually lost
Kahnawake Gaming Commission
Unsustainable promotions
Originally an Ongame site that launched in 2006, Tower Gaming gained prominence as a site offering unlimited bonuses. The promotion toed the line of Ongame Network rules and after some rule changes, made the Tower Gaming model unstainable. They moved to the Cake Poker Network in 2011 and closed within a couple years.
Screenshots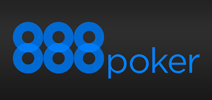 Large player traffic
Above average quality of games
Social, recreational player focused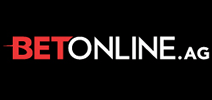 Third largest U.S. facing poker room with growing traffic.
Excellent and consistent payment processing.
Relatively juicy games.
Tower Gaming History
Tower Gaming was known as the home to bottomless bonuses.  New players received an eight times bonus.  This meant that players had to earn eight points for every $1 in bonus.  This was equal to 62.5% rakeback when playing tournaments.  It was slightly lower at cash games, depending on the limit.  Once a player cleared the first deposit bonus, the same eight times reload bonus was offered.  Players could receive a reload bonus with every deposit if another bonus was not pending.
Rakeback was forbidden at Ongame.  That fact did not stop Tower Gaming from permitting it.  The site looked the other way when affiliates shared commissions with players in the form of rakeback.  Bonuses were deducted from rakeback payments.  The rate was typically 30-40% of what was left over after the bonus deduction.
Ongame made a couple of changes to its permissible bonus structures after complaints from larger skin owners.  It no longer allowed skins to offer bottomless bonuses and the eight times ones were essentially banned after the first deposit.  Rake was also changed to the weighted contributed method from the dealt method, meaning players received a portion of the rake they directly paid by putting money in the pot.  Players no longer received rakeback just for folding.
The Ongame Essence rake model hurt Tower Gaming's business model.  Its players were mostly winners so this lowered the amount of money the site raked.  It also lowered the rakeback and bonus returns.  The network started to make skins that referred more winners than losers uncomfortable.  They were eventually pushed off Ongame and moved to Cake in November 2011.
Cake was a barren platform when compared to the traffic at Ongame.  This caused the poker room to lose many of its remaining players.  Tower Gaming closed its poker and casino sites in April 2013.  Players were moved to Cake Poker.
Cake Poker itself was struggling due to some bad business decisions.  It was slow paying players at the time Tower Gaming closed.  Cake Poker eventually rebranded as Wincake in 2013.  Wincake stopped paying players in 2015 and was bailed out by Juicy Stakes in January 2016.  Juicy Stakes is related to Intertops, a legitimate online sports book that accepts U.S. players.
Lessons Learned From Failure of Tower Gaming
Tower Gaming started out as an Ongame Network skin.  It was not a strong brand.  It did not have a corresponding bricks-and-mortar business or any other way to draw players to the site in traditional ways.
They decided to take a different approach.  This was to violate rakeback and bonus rules at Ongame.  This became an unsustainable model.  Once Ongame started cracking down on this method of marketing and player retention, Tower Gaming started to decline and eventually had to find an undesirable home at Cake Poker before it shuttered in 2013.  The lesson learned is to be skeptical of under the table rakeback deals.
What Tower Gaming Was Like
Tower Gaming looked like every other Ongame skin when it launched.  The only difference was that the site offered bottomless reload bonuses that returned as much as 62.5% rakeback.  This was a way around rakeback rules on the network.  They went a step further.  It looked the other way when affiliates shared commissions with players.  That is the definition of rakeback and it is forbidden at Ongame.
Ongame eventually stopped tolerating skins that referred mostly winning players.  The rakeback formula Ongame Essence was introduced and this started to make these rakeback and bonus deals less valuable than before.  Tower Gaming then moved to Cake Poker where it could openly offer rakeback but the traffic on that platform was far lower than Ongame.  This eventually led to its total demise.
Where Are Tower Gaming's Components Today?
Tower Gaming was acquired by Cake Poker.  That site eventually became Win Cake and moved its players to Juicy Stakes.  The components are now owned by Intertops.  The network is named Horizon Poker.
Scandals Related to Tower Gaming
Scandals related to Tower Gaming mostly involved its slow payouts later in its life.  The payouts started to slow towards the end of its time at Ongame.  This got worse once it moved to Cake Poker.  Players were moved to Cake Poker where payouts all but ceased before it was acquired by Juicy Stakes, a subsidiary of Intertops.
There was another odd scandal.  The site appeared to be behind Bonnuswhores.com, a cybersquatting of a popular online poker portal at the time known as Bonus Whores.  The Bonnuswhores.com site promoted Tower Gaming exclusively, although it tried to look objective.
Player Impact
Tower Gaming poker player funds were moved to Cake Poker, a site with liquidity problems.  These players either got paid slowly by Cake or were forced to accept a bailout deal from Juicy Stakes.  Jetbull assumed the liabilities of casino and sports betting clients.
Related Failed Sites
Tower Gaming Timeline
Tower Gaming launches poker and casino sites.

Ongame introduces Essence rake formula.

Tower Gaming moves to Cake Poker Network.

Tower Gaming closes, poker players moved to Cake Poker, casino and sports players moved to Jetbull.
Tower Gaming FAQ
What network was Tower Gaming on?
Tower Gaming started out on the Ongame Network in 2006.  It moved to Cake Poker in 2011.
Is Tower Gaming still online?
No, Tower Gaming closed in 2013.
What happened to Tower Gaming deposits?
Tower Gaming players were moved to Cake Poker who became responsible for the deposits.
What happened to Cake Poker?
It became Wincake and was bailed out by Juicy Stakes.