Pokerspot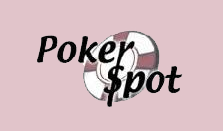 2000
2001
Out of Business
Lack of online poker experience, poor credit card processing, unable to prevent fraudulent transactions
Among the first online poker sites, Poker Spot was launched by Dutch Boyd and his brother in 2000. The site was actually the first to offer online tournaments, which gave it some initial buzz among players. Chargeback issues and slow withdrawals ultimately plagued the company, before it was force to close in 2001. Poker Spot failed to pay players an estimated $400,000 and Dutch Boyd's reputation has not fully recovered.
More About Pokerspot
Screenshots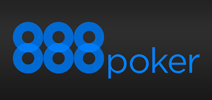 Large player traffic
Above average quality of games
Social, recreational player focused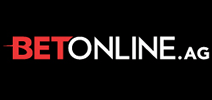 Third largest U.S. facing poker room with growing traffic.
Excellent and consistent payment processing.
Relatively juicy games.
Pokerspot History
Pokerspot was one of the first online poker rooms.  Pokerspot was launched by Dutch Boyd and his brother Robert Boyd.  The site was financed by $80,000, mostly borrowed from family members.  The site only operated between May 2000 and November 2001 when it became the first online poker room to fail and not pay its players.
Pokerspot Early Success
Pokerspot was the first online poker room to offer tournaments.  These went live four months after the launch of cash games.  This gave it an edge over existing poker rooms, including Planet Poker, Delta Poker, and Paradise Poker.
Pokerspot operated for over a year without issue.  This was during a time before ewallets were available.  All of Pokerspot's deposits were made by credit cards and cash transfer services such as Western Union and Moneygram.  The main credit card processors were Netpro Ltd and ePayment Solutions.  These companies mostly serviced the already thriving online sports book industry.  Poker was new to them, but a similar business to its other processing business.
Chargeback Problems
These processors ran into problems with chargebacks.  A chargeback is when a player disputes a credit card deposit or when a fraudulent deposit was made and the owner of the credit card files a complaint with their credit card company.
There was little in the way of online financial security back in 2001.  This gave fraudsters an edge.  Stolen credit cards were easier to use and players that were simply sore losers were able to make chargebacks to get out of having to pay the gaming sites.  There was no way to screen repetitive fraud so the same criminals would continue to hammer online sports books, casinos, and poker rooms.
Due to this criminal activity, and no way to stop it, both payment processors went out of business owing online gaming sites millions of dollars.  According to Dutch Boyd, Pokerspot was owed $480,000 from these processors when they went out of business.
The processing failures took several months to surface.  During this time, payments were slow or nonexistent to Pokerspot.  This caused delays in cashouts to Pokerspot winners.
Slow Withdrawals
When a player won at Pokerspot, they would be paid by check that would arrive by mail.  This was the only way to pay players due to a lack of electronic methods in 2001.  Checks stopped being sent out to winners in the summer of 2001.  Players began complaining to customer support about slow payments.
Players were lied to by Pokerspot support under direct orders of Dutch Boyd.  The hope was that player deposits would offset the processing losses and eventually bail out Pokerspot.  This was also tried by two of the three Black Friday indicted companies.  It was not a successful business plan by them either.  When there is too big of a hole, it is impossible to get enough deposits to cover the losses.  Any period of time where cashouts stop creates an immediate loss of confidence from poker players.  Word gets out and then players stop depositing.
Pokerspot Closes
Due to the new competition in online poker since their launch and the lack of trust the online poker community had for it, it became apparent to Dutch Boyd that Pokerspot would never recover.   Pokerspot closed in November 2001.
Players were owed an estimated $400,000.  In terms of today's massive losses at Full Tilt Poker ($334 million) and Absolute Poker ($50 million) that seems like nothing.  For its time, it was a big deal.  That was because online poker had not yet become mainstream.  There were no high stakes games running either.  The sting was also bad because there was nothing to compare it to in terms of failed online poker sites because it was the first.
Pokerspot For Sale
Many companies attempted to bail out Pokerspot.  Golden Palace Casino was among the companies interested in the assets of Pokerspot, mainly the software.  The terms would have been to pay back all players and even give the shareholders some cash for their trouble.  Depending on whom you believe, Golden Palace either backed out of the deal, or Dutch Boyd demanded more money from the sale.  Regardless of the reason, valuable software at the time completely died because there was no sale that would have bailed out both players and shareholders.
Dutch Boyd's Rake Free Poker
Dutch Boyd has never found his way back to legitimacy in online poker.  After Pokerspot failed, Boyd attempted to start a rake free site at Rakefree.com.  Players would pay $20 a month for a subscription to play unlimited amounts of poker.  This concept never got off the ground due to a lack of trust in Boyd.  It even tarnished the reputation of future rake free attempts because players feared Boyd would be involved.
Boyd's Tournament Success
Boyd has never really made any attempt to pay players back even though he has over $2.1 million in live tournament winnings.  Boyd also holds two World Series of Poker bracelets.  Boyd won both the 2010 $2500 Limit Hold'em 6 max and the 2007 $2500 6 max.  Boyd also has a 2nd place WSOP Razz cash and several WPT wins.
Two Plus Two vs Dutch Boyd
Boyd is not just accused of squandering poker player's funds and refusing to refund it.  Two Plus Two Publishing's interactive division filed a lawsuit against Dutch Boyd accusing him of cybersquatting.  Cybersquatting is the act of buying a similar domain name to a well known site and trying to pass it off as a related website in an attempt to profit off of their freewill and brand name.
The website in question was Twoplustwopoker.com.  The site featured poker content as well as opinion towards the Two Plus Two forum that Two Plus Two Publishing found to be derogatory.
Two Plus Two received a partial summary judgment against Dutch Boyd in the amount of $58,985.45.  It appears that Boyd has yet to pay this money and reports are that an appeal is in the works.
Pokerhost vs Dutch Boyd
This was not the first cybersquatting controversy that centered on Boyd.  His company purchased Pokerhost.net.  The online poker room Pokerhost.com filed a complaint against Boyd alleging that he was cybersquatting.  Pokerhost is owned by sports book SBG Global.  Boyd prevailed in this case and the domain was sold to Pokerhost.com for an undisclosed amount of money.
Pokerspot Software Open Sourced
In 2007, Robert Boyd decided it was time to open source the Pokerspot software.  He was the main developer of the platform.  It was his opinion that it would benefit the online poker community by lowering the barrier of entry for a new online poker room.  He had hoped that an online poker room would build from the dated software and create a rake free or reduced rake online poker room to compete with the large existing sites.  That dream never happened.
Avoid Dutch Boyd Related Businesses
Dutch Boyd has been in many controversial situations.  Some of these have put him in a situation where he owes money to people.  The amount owed is at or near $500,000.  He has refused to pay back this money even after winning bracelet events for scores close to that amount in a single win.  We strongly advise staying away from any business venture where Dutch Boyd has any financial interest.
Lessons Learned From Pokerspot Failure
Pokerspot was one of the first poker sites.  It was operated by Dutch Boyd, a professional poker player.  He had no experience operating a poker site.  This should have been a red flag.  That lack of experience came back to haunt players as the company failed to partner with payment processors that operated in a professional way, nor did it find a way to stop collusion.  The lesson learned is to not deposit money at a startup site with amateur operators.
What Pokerspot Was Like
The software at Pokerspot was primitive.  That was excusable at the time as all sites were new.  Pokerspot spread Hold'em, Omaha and Stud games, as well as tournaments.  This variety was unheard of at the time.  Most players were happy with the site when it was still paying players.
Where Are Pokerspot's Components Today?
Dutch Boyd put the Pokerspot software up for sale in an attempt to pay players.  Depending on who you ask, he held out for a price higher than the market was willing to pay and it never sold.  Dutch Boyd is still active in poker and regularly appears at summer poker tournament series.
Scandals Related to Pokerspot
Snapshot
Player Funds Lost?
Yes
Last Payout:
2001
Pokerspot stiffed players because it ran out of money.  This was attributed to payment processing fraud.  There are no other related scams to Pokerspot with the possible exception of Boyd saying that he would repay players if he won a bracelet at an event where he was deep in the money.
Player Impact
Pokerspot stopped paying players in the last several month of its existence.  Players lost all funds on the site.  Dutch Boyd made some comments that players would get paid one day but that never happened.
Related Failed Sites
Pokerspot Timeline
Pokerspot opens.

A credit card processor failed to pay Pokerspot six weeks' worth of deposits.

Players start to complain about not getting paid.

Pokerspot abruptly closes.

Dutch Boyd tells the press he will repay Pokerspot players if he wins event. He placed 12th.
Pokerspot FAQ
Who owned Pokerspot?
Dutch Boys and his brother Robert were the founders of Pokerspot.
When did Pokerspot open?
Pokerspot dealt its first hand in May 2000.
When did Pokerspot close?
Pokerspot closed in November 2001.
Did Pokerspot players get paid?
No. Players lost nearly $500,000 in deposits.
Which online poker site was the first one to fail and not pay players?
Pokerspot was the first online poker site failure.