SealswithClubs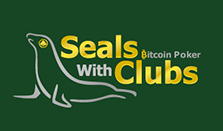 2012
2015
Players moved to SWC Poker
SWC Poker honored all balances
None
Chairman charged with illegal internet gambling by Nevada gaming regulators
SealsWithClubs was the largest Bitcoin poker site in its early days.  This was long before Bitcoin was adopted as a banking option by mainstream poker sites.  SealsWithClubs permitted players to join anonymously and change usernames and accounts whenever they felt like it.

Bryan Micon was the chairman and lived in Las Vegas during the operation of SealsWithClubs.  This was unusual for unlicensed online poker sites.  The Nevada Gaming Commission took exception to that.  Regulators raided the Las Vegas home of Bryan Micon in February 2015.  The site quickly went dark.  Micon was later charged with operating an unlicensed internet gambling business.  He fled to Antigua briefly before reaching a plea deal with the Nevada Attorney General's office.
Screenshots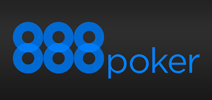 Large player traffic
Above average quality of games
Social, recreational player focused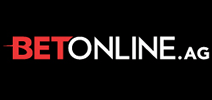 Third largest U.S. facing poker room with growing traffic.
Excellent and consistent payment processing.
Relatively juicy games.
History of SealsWithClubs
SealsWithClubs opened in 2012 to help fill the void created by Black Friday.  The site only used Bitcoin for transactions.  This helped keep the transactions anonymous.  Its chairman, Bryan Micon, was far from anonymous.  He would actively tweet about the site and played poker in Las Vegas casinos.
The SealsWithClubs software was of low quality.  It was typically used by private poker groups and not for commercial purposes.  The software got hacked and was the victim of numerous denial of service attacks that took it offline for long lengths of time.  This hurt its ability to earn trust from players.
Nevada gaming regulators were watching Micon from a distance.  State agents raided Micon's house early one February morning in 2015.  The site immediately went offline.
Micon temporarily moved to Antigua.  SWC Poker opened within three weeks.  All SealsWithClubs player deposits were honored by the new site.  Micon later returned to Nevada to settle charges that he operated an unlicensed poker site in Nevada.
Lessons Learned from SealsWithClubs Failure
The biggest issue with SealsWithClubs was that an officer of the company resided in Nevada.  He did not even try to hide it.  This tipped off Nevada gaming regulators and led to the ultimate arrest of the chairman.  Depositing at a poker site that has a presence in the United States is always a bad idea.  Luckily for the players, everyone got paid when SWC Poker opened.
What SealsWithClubs Was Like
SealsWithClubs used poor software that was never meant for use in a commercial online poker room.  It had frequent crashes and bugs, and the security did not seem to be up to industry standards.  The site fell victim to multiple denial of service attacks that saw it go offline for long periods of time.
There were not many players at SealsWithClubs.  It had a small but loyal following.  Players at the table may not have known how small its pool was because players could change names and accounts at any time.  All play was anonymous.  This also created some issues with security as it was not possible to track specific players and accounts for collusion.
Where are SealsWithClubs' Components Today?
The software SealsWithClubs used is still operated by some private games.  There are no commercial poker sites using it.  Their player pool moved to SWC Poker when it launched in March 2015.
Scandals Related to SealsWithClubs
SealsWithClubs had no relationship with any other sites.  Other than its internal struggles with denial of service attacks and poor software, it was not related to any poker scandals. No player funds were ever lost.
Player Impact
All SealsWithClubs players were paid when the pool was moved to SWC Poker three weeks after the poker site abruptly closed.
Related Failed Sites
Timeline of Events
SealsWithClubs launched.

SealsWithClubs suffers first denial of service attack that knocked it offline for a week.

SealsWithClubs suffers another devastating denial of service attack.

Chairman Bryan Micon's Las Vegas home is raided by Nevada gaming regulators.

Micon temporarily moves to Antigua. Seals With Clubs closes.

SWC Poker opens and honors all SealsWithClubs balances.
SealsWithClubs FAQ
When did SealsWithClubs launch?
SealsWithClubs opened in January 2012.
When did SealsWithClubs close?
SealsWithClubs folded in February 2015.
Did SealsWithClubs accept Bitcoin?
Bitcoin was the only form of currency accepted.
Who was the chairman of SealsWithClubs?
Bryan Micon was the chairman.
Did Bryan Micon get arrested for running SealsWithClubs?
Nicon's Las Vegas home was raided by Nevada gaming agents in February 2015.  He was later charged with operating an unlicensed poker site.  He pleaded guilty to a felony in June 2015 but can have it reduced to a misdemeanor if he completes probation successfully.
What is SWC Poker?
SWC Poker is the second generation of SealsWithClubs.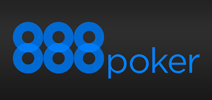 Large player traffic
Above average quality of games
Social, recreational player focused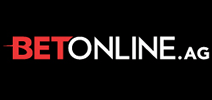 Third largest U.S. facing poker room with growing traffic.
Excellent and consistent payment processing.
Relatively juicy games.