Poker Sites That Have Successfully Bailed Out Players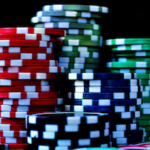 Players typically lose all funds when a poker site fails. There are some exceptions to this: Player bailouts. There are poker sites and networks that were legitimate and properly capitalized that decided to exit the online poker industry after honoring all player balances. Networks that did this include IGT/Entraction, International Poker Network/Boss Media, Cryptologic, Planet Poker and Ultimate Poker.
Some operators have gone above and beyond their responsibilities when a poker site closes. The examples below offered players a reasonable way to recover lost balances on a poker site that failed and was unable to pay cashouts.
PokerStars Bailed Out Three Sites
PokerStars is the best example of a site that pulled cash out of its pockets to bail out players.
Full Tilt – PokerStars covered $334 million in lost player funds when Full Tilt Poker was exposed as a Ponzi scheme by the Black Friday indictments.
Bugsy's Club – A shotgun wedding is not the only example of PokerStars covering lost balances at a failed poker site. Bugsy's Club players were offered a reasonable bonus to recover funds that would have otherwise been lost.
PKR – PKR players receive a complete bailout with no strings attached in 2017.
Americas Cardroom to the Rescue
Americas Cardroom is another poker site with a track record of helping players and sites in a pinch. When Choice Poker failed in 2004, Americas Cardroom honored balances with a one raked hand per $1 owed wager requirement. Players at Adult Poker Tour and Mega Comps Poker were offered the same deal. In 2011, Americas Cardroom bailed out DoylesRoom. There was no wager requirement for those funds to be recovered.
Intertops Also Has Track Record of Bailing Out Stiffed Players
Intertops is the world's oldest online sportsbook. There are two examples of it helping players out in a pinch.
Juicy Stakes – Intertops acquired Juicy Stakes and offered those players a generous rakeback deal in 2013.
Cake Network – In 2016, it acquired the remainder of the Cake Poker Network. Intertops, through its subsidiary Juicy Stakes, offered stiffed Win Cake players a bonus plan to recoup the losses.
Bodog
Bodog once bailed out a busted poker site. WWTS failed in 2006 and took its Bet Hold'em Microgaming skin with it. Bodog covered player balances through the acquisition of Betcorp, the parent company of WWTS. This occurred just after the UIGEA was enacted in the U.S. WWTS and its related sites were struggling to pay players at the time.
Be Wary of Bailout Plans Requiring Deposit
Legitimate bailout plans often require the player to meet a wager requirement before a withdrawal request is honored. While this is not ideal, it is better than getting paid nothing at all. A player may need to rake a percentage of the balance or play a certain number of raked hands. This is common as most sites will not pay cash to players immediately in a scenario where an operator failed. Any legitimate bailout offer will come from a new site and not from the one that failed or related operators asking for more money.
Bailout Scams
There are some scams out there that masquerade as a player bailout. These often come under the guise of new management taking over a poker site. The alleged new site owners will offer a deal to players that will require a deposit. The claim will be something in the way of a player putting another $50 on the site, playing 100 hands or a set rake amount, and the failed site will miraculously find a way to pay the player every penny owed. There may even be an incentive to deposit more than the minimum amount that may include a more favorable wager requirement. Dynamic Gaming Systems and Cereus are examples of sites that attempted this type of scheme.
Final Bailout Thoughts & Suggestions
Accepting a bailout deal that requires an additional deposit is throwing good money after bad. The people behind this offer are looking to take advantage of desperate players that have already fallen for one scam. Never deposit more money on a poker site that has refused to honor a previous withdrawal request.
A legitimate bailout simply wants the player to pay a reasonable amount of rake to free the money. Players should generally accept this type of offer, especially if it comes from one of our recommend safe poker sites. There is nothing to lose in this scenario and everything to gain.
For help avoiding scams, make sure to read our failed poker sites section.